'Dragon Ball Xenoverse 2': How will the game run on Nintendo Switch?
The game enthusiasts are now wondering how smooth 'Dragon Ball Xenoverse 2' will run using Nintendo Switch.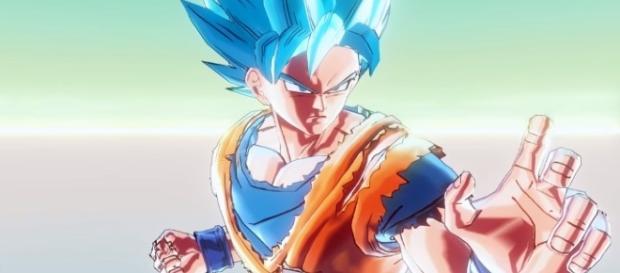 Fans of '#Dragon Ball Xenoverse 2' have a reason to celebrate as the new DLC Pack 4 is now officially dropped. The players will be treated with a lot of new additions and improvements that will surely make the game more exciting.
Of course, the new content can be also experienced by the #Nintendo Switch users. The fighting role-playing video game will have another version that will be released on Sept. 7 for Nintendo's game console.
The game's handheld version
According to Saiyan Island, players who will buy 'Dragon Ball Xenoverse 2' earlier than October 3 will have the advantage of unlocking all the 87 playable characters right at the game's very start.
Here, the players can add the 'Dragon Ball Super' character Goku Black on their list of playable stars. Unlike in the game's PlayStation 4, Xbox One, and PC versions, where the villain is just part of the preorder bonus, he is already included in the console's gameplay. However, players of Nintendo Switch still need to pay some extra cash to buy other characters like Hit, Zamasu, and Vegito.
The new edition will also have the Time Patrol campaign from the original 'Dragon Ball Xenoverse'. This also comes with Demon God Demigra. #Bandai Namco explained that some parts of the story mode will be quite different compared to its other versions, although the game company didn't give any further details. Also, it will not include the original Toki Toki City hub.
Performance wise, the game will run at 1,600 x 900 when the game console is in television mode while it will be 720p in the handheld mode.
In the game's one on one battle, it will run at 60 frames per second (fps) while the rest of the game's modes will run at 30 frames per second.
The new DLC's additions
The 'Dragon Ball Xenoverse 2' new DLC Pack 4 adds two new playable characters, Fused Zamasu and SSGSS Vegito. It also has a new storyline called "Warrior of Hope." This also adds new playable stage with three new Parallel Quests, five additional skills, four additional costumes, and six Super souls. The new content is now available and can be purchased for $10. However, players who bought the game's $30 season pass can download it for free.
Uninterested buyers, on the other hand, will still have additional costumes and attacks from TP Medal Shop at no additional cost. They, too, can enjoy complimentary Raid Quest bosses. The game's sequel and the new DLC Pack 4 are now available for PlayStation 4, Xbox One, and PC. The Nintendo Switch version will be released on Sept. 7 in Japan and in the United States.