'Dragon Ball Xenoverse 2': fourth DLC arrives, Nintendo Switch version detailed
Rate this title
Bandai Namco has just released the newest DLC pack for its fighting-themed title 'Dragon Ball Xenoverse 2.'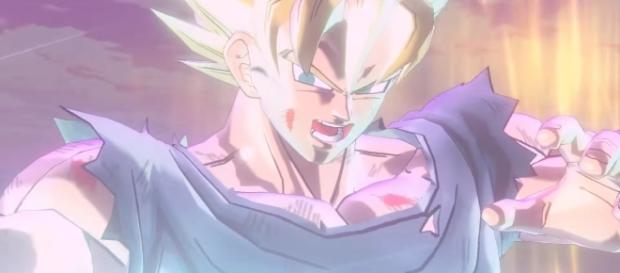 There are plenty of fighting games out there, but "Dragon Ball Xenoverse 2" is definitely on a different level. Publisher Bandai Namco just released the newest DLC for the sequel, giving the fans another piece of the action. This is currently available for both season pass and non-pass holders.
According to GameSpot, the highly anticipated DLC pack for "Dragon Ball Xenovers 2" has arrived. It is now available for purchase, with a price tag of $10. As for players who own a season pass (worth $30), they can acquire the content with no additional cost. This is the fourth content for the titular fighting-themed game.
What the new DLC is all about
The newly released content for the hit sequel brings two new characters from the highly celebrated anime series "Dragon Ball Super." These are namely Fused Zamasu and SSGSS Vegito.
Interestingly, the developers added a new storyline called the Warrior of Hope. Players are also treated to a couple of playable stages along with some new items for players to enjoy. These are three Parallel Quests, five additional skins, four additional costumes and six Super Souls.
Fortunately, players are not forced to purchase the "Dragon Ball Xenoverse 2" just to enjoy the new stuff. Bandai Namco said that they can still get a bunch of additional costumes along with some new attacks from the game's TP Medal Shop. In addition to these, a total of two new Raid Quest bosses is also included with no charge at all.
Game arrives on Nintendo Switch
Long before Nintendo confirmed it, "Dragon Ball Xenoverse 2" fans have already anticipated the arrival of the game to the popular Nintendo Switch.
After all, fighting games of the same caliber have a history of being ported to joy-con. Fortunately, Bandai Namco itself made the announcement a couple of weeks after the console arrived. Fast forward to today, the company has unveiled some interesting details about the joy-con version of the title.
First and foremost, "Dragon Ball Xenoverse 2" in Nintendo Switch is expected to arrive in Japan come September 7. For the North America and Europe release, there is no exact date but it is listed for fall. Reports suggest that players who buy the version on or before October 3 will be treated to a total of 87 playable characters.
This already includes the infamous Goku Black, who became a pre-order bonus for the PlayStation 4, Xbox One and PC platforms. What makes the Nintendo Switch version quite different is the inclusion of the Time Patrol campaign, which was first featured in the original "Dragon Ball Xenoverse" game.
Click to read more
and watch the video
or