'Dragon Ball Xenoverse 2' DLC Pack4: official release date confirmed!
Here are the latest details about the fourth expansion of 'Dragon Ball Xenoverse 2' including the latest DLC 4 game preview, & paid and free contents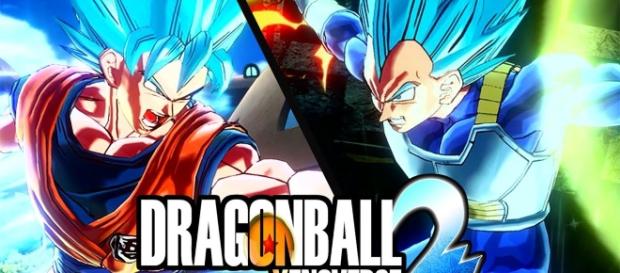 The highly anticipated release date of the "#Dragon Ball Xenoverse 2" DLC Pack 4 has been officially announced. In addition, Bandai Namco Entertainment also confirmed the paid and free contents of the upcoming expansion of the widely played fighting game in a streaming service.
Official information
Finally, Bandai Namco Entertainment has revealed the official release date of the highly awaited fourth DLC of "Dragon Ball Xenoverse 2." During the game publisher's stream on Twitch, it was confirmed that player can get their hands on the paid and free contents of the expansion on June 27. In our previous report, we speculated on the same potential release date.
Paid Content
Aside from that, we also reported that Super Saiyan Blue Vegito and Fused Zamasu will be included in the Season Pass content, which was confirmed during the game publisher's streaming event. Moreover, players will enjoy three new parallel quests, five Super Souls, five new attacks, and two new costumes in the paid downloadable content. The story mode, "Warrior of Hope," which will feature the "Future Trunks Saga" will also be a part of the fourth DLC alongside with a playable stage titled, "Devastated Future World." It is worth noting that in the anime, Future Trunks always appear when the Z fighters are in dire need of help. It is just refreshing to see the character in action in the title.
Free version
The free contents included in the game's DLC Pack 4 will also roll out.
According to Bandai Namco Entertainment, this will include the Yajirobe and Oozaru costumes that fans can get through the in-game TP Medal Shop. There are also new cosmetic accessories that will be introduced in the game including the Oozaru face, tail. Earthling exclusive Majin symbol mark and the highly requested saiyan tail will also be available to the players through the free version of the expansion. Moreover, new character versions such as Kid Trunks, Future Trunks, and the Super Saiyan Blue versions of Vegeta and Goku will also roll out in the game.
Apart from those, players can also get non-cosmetic contents including raid bosses, and five new attack moves. Characters like Bojack and Future Trunks are the two new raid bosses who will make the game more fun and exciting with their special tricks and skills.
"Dragon Ball Xenoverse 2" DLC Pack 4 is the final expansion of the game. However, players are looking forward that the game publisher will release more contents to back the multiplayer game. The fourth DLC Pack will be available for $9.99. Meanwhile, check out the latest preview of the upcoming expansion that we have provided below, enjoy.
#paid and free content
#
Dragon Ball Super