'Dragon Ball Xenoverse 2': DLC Pack 4, new update, 2 bonuses' contents revealed
There are a lot of new additions coming in the game's sequel on June 27.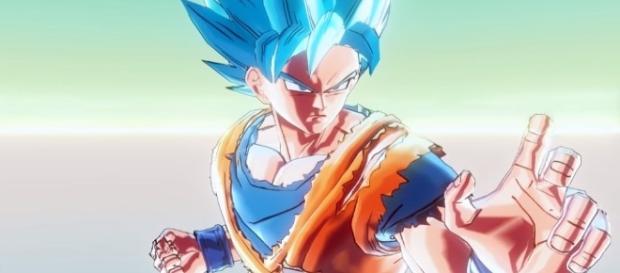 The game enthusiasts are now going crazy as "#Dragon Ball Xenoverse 2" is about to receive its new DLC Pack 4 very soon. Aside from that, there is other good news coming as the fighting role-playing video game is about to get its #Nintendo Switch edition.
According to the latest edition of V-Jump magazine (via Siliconera), the game's newest version will be released in Japan and most likely in the United States on Sept. 7. Aside from that, it also noted the additional contents and new update that come with it.
2 big bonuses and other changes
Bandai Namco revealed that there will be a day-one version of "Dragon Ball Xenoverse 2" for Nintendo Switch.
This comes with two huge bonuses.
The original game's Patrol Campaign will be included in the DLC. Also, players will have the liberty to unlock more than 70 characters from the main story right at the game's very start.
We already know that the game's sequel is inspired by its predecessor, however, it carries more enhanced graphics that will take the gamers to the most detailed parts of the "Dragon Ball" universe. This will also give them a different kind of experience with the next generation visuals.
They, too, can relive the story of the manga series by traveling back in time and protecting its historic moments. It even has a new hub city, which is seven times bigger than the original game with 300 online players simultaneously. They can also enjoy new characters, boss fights, in-depth character creation system, and battle adjustments.
DLC Pack 4 and everything it entails
According to V-Jump magazine, who went into great details abut the #DLC Pack 4 "Dragon Ball Xenoverse 2" will have new content which will introduce two "Dragon Ball Super" characters from the "Future Trunks Arc." They are Fused Zamasu, the deadly mixed version of Zamasu and Goku Black, and Super Saiyan God Super Saiyan (SSGSS) Vegito, the form Goku and Vegeta took while trying to take down the villain.
It also contains a new chapter in the game's story mode called "Warrior of Hope" and a new stage identified as "Devastated Future." Players will also enjoy three new parallel quests that will be unlocked in the fighting game. Aside from that, it even features new costumes, which include Super Saiyan 4 and Goku, five new attacks, and five more super souls. Additionally, a free update is coming to "Dragon Ball Xenoverse 2." It comes with new additional stuff that players can surely use in the game.