'Dragon Ball Xenoverse 2" DLC 4 free contents: All details, schedules and more
Here are all the items, schedules, character forms, level increase and other details about the free content of 'Dragon Ball Xenoverse 2' DLC pack 4.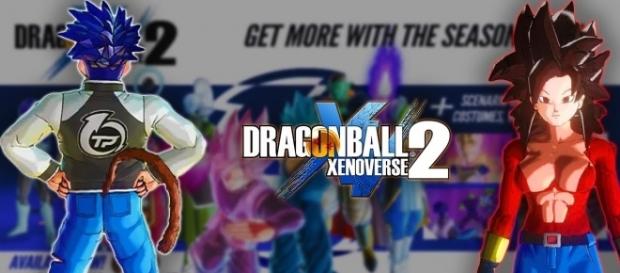 The paid version of "Dragon Ball Xenoverse" DLC Pack 4 is officially released today, June 27 on PlayStation 4, Xbox One, and PC/Steam. Anywhere in the world, the update will be available before Tuesday ends. The paid expansion is available for $9.99. It is already included for those who prefer to get the Season Pass, which is available for only $29.99. As for the expansion's free content, here are the details we have gathered so far.
Free version
The free version of the fourth DLC of "Dragon Ball Xenoverse 2" is now available worldwide on PC/Steam, PlayStation 4, and Xbox One.
To avail this, players just need to connect to the Internet and the content will be applied automatically in the form of an update. As soon as the update is applied, the bottom right-hand corner of the game's title screen should show that it is now version 1.07.
The free pack is loaded with fresh and interesting content that fans will surely enjoy.
Level increase
The free version will allow players to level up their created characters up to level 99. To be able to escalate the character's potential, players must visit Guru's house. You can check out the video below. Players will get two attribute points upon reaching level 96 and 97 and three attribute points in every level upon getting to level 98 and 99.
Schedules of items and skills at TP Medal Shop
Aside from level increase, the free content also offers items, accessories, and skills available at the TP Medal Shop. The shop is only open during weekends. Some players disable their Internet connection and change the date to get these free stuff ahead. On June 30 among the skills available are Spirit Stab worth 200 medals, Savage Strike for 200 medals, and Dual Masenko for 170 medals.
Players can also avail of the Great Ape Head and Tail Accessory, and Saiyan tail Accessory for 30 medals respectively.
On July 7, Burning Strike can be availed for 250 medals, while the Sword of Hope can be owned for 300 medals. For the costumes, players can get the Great Ape Suit for Upper Body for 70 medals and the Lower Body Suit for 70 medals. The Great Ape hands can also be availed during this time for 70 medals while the feet are sold separately for the same amount.
Yajirobe Upper Body is also available on this schedule for 50 medals. The lower body suit and the hands can also be availed for the same amount, of course, each set sold separately. Moreover, players can get their favorite Majin Mark Accessory for Saiyans and Earthlings at this date for 40 medals.
Character Forms
Apart from the accessories and skills, several characters will have new forms with the free DLC of "Dragon Ball Xenoverse 2." This includes two new forms for Future Trunks and one new form for Kid Trunks. Super Saiyan Blue Goku also gets two new forms while Super Saiyan Blue Vegeta gets one new form.
Click to read more
and watch the video
or