'Dragon Ball Xenoverse 2': Bandai announced DLC Pack 5
Bandai Namco Entertainment in Japan announced that 'Dragon Ball Xenoverse 2' will have a fifth DLC, here are the details.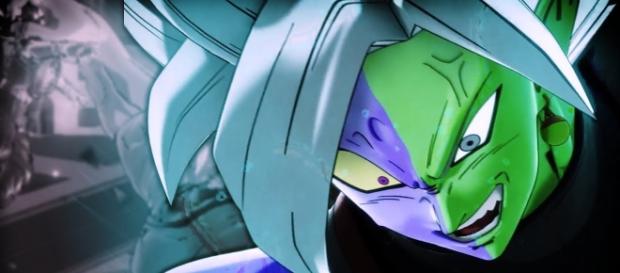 Today, Bandai Namco Entertainment in Japan confirmed that #DLC pack 5 is going to be released in "#Dragon Ball Xenoverse 2." While many fans believed that the fourth expansion is going to be the last, the game developer just confirmed that another one is coming soon. It was just this week when the fourth downloadable content was released. So far, players are enjoying new sets of costumes, attacks, playable characters, and Parallel Quests brought by the latest DLC.
Next expansion
It seems that the game developer is keeping true to its previous announcement. In August 2016, Bandai Namco Entertainment announced that it is going to roll out updates and contents to "Dragon Ball Xenoverse 2" in a span of one year from its release date.
The game was released in North America in October 2016. Moreover, the game developer promised four paid downloadable contents to be released in the same window. So far, all four paid contents have been rolled out. The unexpected announcement of the next expansion is great news to the massive fanbase of the game.
What could be included in the next DLC?
While details about DLC pack 5 are elusive at the moment, several analysts came up with their own speculations. There are claims that more events that would introduce raid bosses would be introduced in the game. Others speculate that most likely, more Frieza Siege events would be featured. Aside from that, more tournaments are also expected to roll out with the next downloadable content.
Playable characters
More playable characters are also expected to be available with the next expansion.
Among the heavily speculated are Demigra and SSR Trunks. #Half-captured Fused Zamasu was also anticipated to be available in the game soon.
Both Super Saiyan Rage Trunks and Half-Captured Fused Zamasu are part of the recently released expansion. However, these characters are not playable. There is a big possibility for the Half-Captured Fused Zamasu character to be playable in the game. A recent data mine from the game's PC version revealed a concealed slot for the character in the game. Files for Dabura and Buu were also found in the data mine. Fans were also anticipating that other characters would be introduced soon in the game. This includes Kid Chi Chi and even Kid Goku. Others hope to see Cell, Zarbon, and Frieza in their missing transformation forms.
Other contents
Apart from playable characters, events, and raid bosses, "Dragon Ball Xenoverse 2" DLC pack 5 would most likely bring more costumes to the game. More attacks and move sets would make the next expansion interesting. For now, these are all speculations as the developer has not yet released official information about the expansion.