'Dragon Ball FighterZ' up for pre-order; fan-favorite character added to roster
Here are the pre-order details and playable characters of the highly anticipated 'Dragon Ball Fighterz'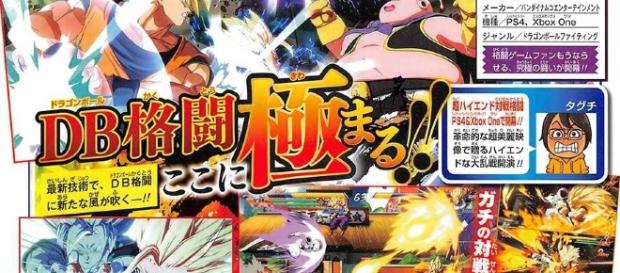 "#Dragon Ball FighterZ" is now available for pre-order. Also, Trunks has been recently added as one of the #Playable Characters. The upcoming fighting game from the popular anime series has made headlines on the web recently. In fact, it has received a lot of positive criticisms.
Pre-order details
Just recently, Bandai Namco Entertainment posted on their official store that the next fighting game, "Dragon Ball FighterZ" is now available for pre-order. The post also reveals that the game will be released in December 2018. It will be available on popular gaming platforms like PlayStation 4 and Xbox One. The pre-order price is $59.95.
Moreover, those who pre-order will be given 60 reward points.
It is noticeable that the release date indicated on the site serve only as a placeholder. According to several claims, the game will be available in the first two quarters of the year. For now, no precise release date was revealed by the game publisher.
New playable character
The latest issue of Weekly Jump recently revealed that Trunks would be joining the roster of playable characters in the fighting game. The son of the Prince of Saiyan will be available along with other Z fighters previously announced as part of the game. This includes Vegeta, Gohan, Goku, Cell, and Majin Buu.
Trunks' future version will be the playable character that will be featured in the title. However, his move sets, skills, weapons, or power were not revealed.
It is expected that he will make good use of his sword and transform into Super Saiyan in the game.
So far, the team behind the game has not yet revealed the game's full list of playable characters. There are speculations as early as now that Golden Frieza will be introduced soon in the game. With Frieza in his ultimate form available as a playable character, fans are speculating that most likely the S era version would also be introduced in the game as well as Goku Black.
The upcoming game will be available in online beta this summer. So those who would like to try the anime-like fighting game can experience it earlier than its scheduled release date. Information about this online beta is still scarce at the moment.
"Dragon Ball FighterZ" will be available on Steam, PlayStation 4, and Xbox One. It is developed by Arc System Works on Unreal Engine 4 and is due for worldwide release. Arc System is the studio behind "Guilty Gear," "BlazBlue," and "Persona 4 Arena."
There are also reports that the game will be released in the hybrid console, Nintendo Switch. However, no concrete answer about this was confirmed aside from the fact that it would be possible if there is a high demand. #Pre-order details