'Dragon Ball Fighters': latest fighting game announced, details revealed
Here are the things that you need to know about the newest game called 'Dragon Ball Fighters' including gameplay, characters, & release details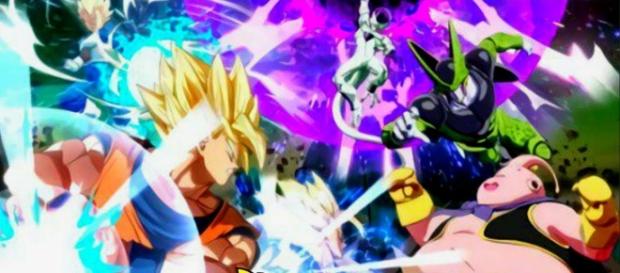 Bandai Namco Entertainment and Arc System Works officially announced a new game dubbed as "#Dragon Ball Fighters." While the Xenoverse 2 is waiting for the reportedly final DLC pack 4 to roll out, and the Xenoverse 3 is set for launch, Bandai is offering another fighting game to the expansive fan base of the popular anime series. Here is what we know so far about the upcoming game.
Release date and platforms
"Dragon Ball Fighters" is set to release in the early part of 2018. It will be available for PlayStation 4, Xbox One, and PC users. The upcoming title will be released for North, Central, and South America, as well as in Asia, and Europe.
It will be available in English, French, Italian, German, Spanish, Brazilian Portuguese, neutral Spanish, Polish and Korean.
Gameplay and features
The upcoming fighting title is a 2.5D game with a three-by-three battle system. Players can expect ultra-high-speed fights, cinematic camera angles, and exceptional moves founded from the popular anime franchise. According to the press release, players will decide for the compatibility between characters to build a team. Given that this is a 3x3 game, most likely it would be like "Marvel vs Capcom 3." Interestingly, this would entail synergies between moves sets.
Why 2.5D?
According to Producer Tomoko Hiroki, they chose the 2.5D type of graphics and not 3D or 2D because the latter allows them to do limited things with their material. On the other hand, the 2.5D has a broader range.
In addition, it enables characters to show anime-like expressions. Moreover, 2.5D allow unique production and immediate change of camera angles.
Characters
Initially, the confirmed characters that will be in the game include Goku, Vegeta, and Trunks. The rogue's gallery, for now, will have Majin Buu, Cell, and Frieza. Apparently, several characters in the hit anime series will also be included in the game with the success and attention it is currently getting from all over the world.
Arc System Works also released a couple of screenshots for the game, which reminds us of "Dragon Ball z: Burst Limit." The game, developed by DIMPS, was released in June 2008 for Xbox 360 and PlayStation 3. Arc System Works is the same developer of the Nintendo 3DS fighting game "Dragon Ball Z: Extreme Butoden."
We will give you more information about the upcoming fighting game "Dragon Ball Fighters" as soon as it is available. You can also check other gaming news and updates at Blasting News. #Dragon Ball Xenoverse 2 #3x3 play