'Naruto to Boruto: Shinobi Striker' pushed back? Game only 40 percent complete
Rate this title
Fans of the highly anticipated 'Naruto to Boruto: Shinobi Striker' may have to hold their breaths a little while longer.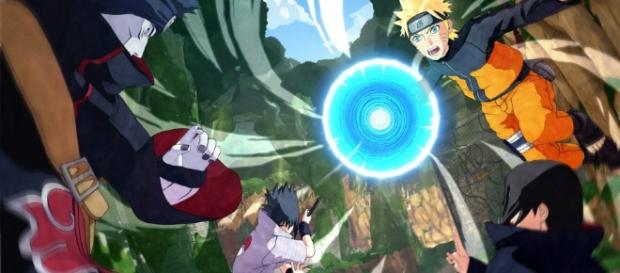 Bandai Namco Entertainment, indeed, knows how to delight hardcore Shinobi fans. The recently announced "Naruto To Boruto: Shinobi Striker" looks promising judging from its teaser trailer, sending fans into a frenzy, but with one question in mind: When is the game due out?
It may take a while, according to Famitsu. The Japanese gaming magazine had an article published (translated by Saiyan Island) indicating "Shinobi Striker" isn't even halfway there – in fact, it's only 40 percent complete.
'Shinobi Striker' needs more time
As most publishers go, Bandai Namco has succumbed into silence, revealing very little about the new Shinobi title.
Fans don't even know what the storyline is, apart from the arena battles mentioned in the game description. What's interesting is that Saiyan Island pointed out we could see an entirely different game, and that last month's teaser trailer was merely from an earlier build.
What's noticeable though is, "Shinobi Striker" looks incredibly far off from the previous Naruto games. Bandai Namco's VP of Marketing Eric Hartness himself said, "'Naruto to Boruto: Shinobi Striker' is a fresh take on the iconic anime series, and puts all players and characters into the fight," and that's it, pretty much. Ninja enthusiasts have once again been put inside the publisher's labyrinthine mind, more so upon showing some parts of the game in the trailer, which may not be included when it releases in full anyway.
#Kakashi and #Team7 are ready to jump into Naruto to Boruto: Shinobi Striker - who will be on your team when you venture online? #Naruto pic.twitter.com/ugLKlVysgF

— Bandai Namco US (@BandaiNamcoUS) May 17, 2017
Naruto on E3?
Regarding "Shinobi Striker's" development, it's obvious at this point there's still a lot more work to do. The game is expected to come out anytime this year, but with Famitsu's report, a 2018 release date seems more believable. The Japanese publication also mentioned a multiplayer feature, although Bandai Namco hasn't really spoken out or confirmed the matter.
This makes another good reason to watch out for E3, which is getting closer by the moment. The biggest publishers, developers big and small and gaming fans of all sorts will gather for the biggest gaming convention in the world and so it is just plausible for Bandai Namco to drop details there, anytime between June 13 and June 15.
Hopefully, more information will be provided on the character roster, story mode, and overall gameplay design shortly. One thing is certain; Naruto fans worldwide will be wanting an installment that lives up to the reputation of previous titles but adds something fresh and authentic.
"Naruto to Boruto: Shinobi Striker" will be available on PlayStation 4, Xbox One and PC.
Click to read more
and watch the video
or