'Dragon Ball Xenoverse 2' DLC pack 4: Super Saiyan Ikari Trunks is a variant
Data Miners reveals substantial information about Trunks' new form in 'Dragon Ball Xenoverse 2' 4th DLC including 3 PQs and new moves.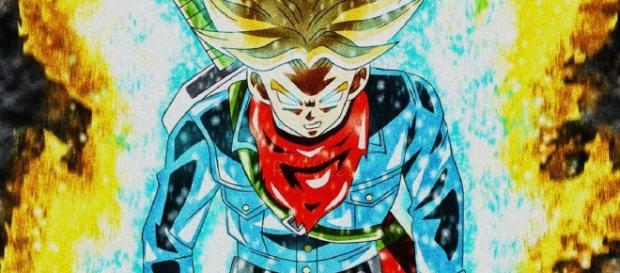 As the potential release date of "#Dragon Ball Xenoverse 2" DLC Pack 4 is drawing near, information in line with its release are flooding the web. It appears that fans and gamers alike would like to see more characters and character transformations from the upcoming content. In our previous reports, we have shared about the confirmed moves for SSGSS Vegito Blue and Fused Zamasu.
It is worth noting that we were able to report about this information before Bandai Namco Entertainment has made the official announcement. This is, of course, courtesy of the ever-dependable data miners. Just recently, these data miners discovered another set of fresh and substantial information.
The most interesting part is, it reveal about the new form of the half-breed Saiyan as well as the moves that will be released along with it.
Data mined codes
Komodo, the data miner who first gave us significant information about Vegito Blue and Fused Zamasu, just released updated codes that he discovered from the previous update. Among his interesting discoveries is that the highly anticipated Rage Trunks is a variant of DBS Future Trunks with an SS Rage Awakening skill. The code indicated SS Ikari, which is a Japanese term for Rage. Aside from that, Komodo also discloses that the upcoming content involves Trunks' new transformation scene. Moreover, the hero's code is TRF, his Ultimate is Final Hope Slash, and his Awakening is Super Saiyan Ikari.
Other details
Aside from the new story chapter, data miners also discovered three Parallel Quests for the game's fourth downloadable content.
The first Parallel Quests will involve Goku Black Rose, Supervillain Golden Freiza, Supervillain Perfect Cell, Supervillain Kid Buu and Towa. Another Parallel Quest that was uncovered through the codes will involve Goku Black Rose and Zamasu. Furthermore, the third Parallel Quest will have Goku + Vegeta versus Goku Black Rose and Zamasu, Vegito Blue versus Fused Zamasu.
Release date
It was previously announced by the game publisher that the highly anticipated downloadable content of the game would be released in June. Currently, the information about the release date remains as it is and still lacking specifics. Aside from that, Bandai Namco Entertainment has not yet confirmed the recent information discovered by the data miners. We will update you with more information about "#Dragon Ball Xenoverse 2" DLC pack 4 including its official release date as soon as it becomes available. #Xenoverse 2