Las Vegas' Buca di Beppo confirms deal with Amazon's newest food delivery
One of the world's leading delivery services is venturing into fast food delivery.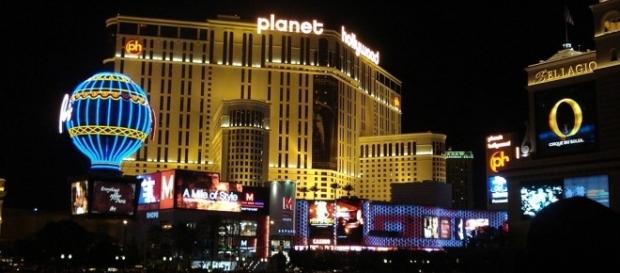 Amazon has partnered with a food delivery service to bring meals from participating [VIDEO] Fast Food chains, Grub Street reported. These restaurants include Chipotle, Shake Shack and more than 100 other restaurants that will serve food into various households in the United States through Amazon.
Olo is a Food Delivery service based in New York that will bring the nation's favorite meals from chains through the delivery service company. The partnership mostly focuses on online ordering which will process these orders more smoothly and efficiently.
"We're thrilled to team up with Amazon to serve more on-demand guests," Olo said in their statement posted on Twitter.
The official start of the new delivery service feature is not yet confirmed since not all restaurant chains have confirmed their participation in the partnership.
Las Vegas food meals
According to Grub Street, Olo and Amazon have confirmed Buca Di Beppo will participate in the upcoming feature. Buca di Beppo is a famous Italian restaurant located at Planet Hollywood, Las Vegas.
However, they are also looking forward to seeing more stores signing up on this deal including Wingstop, Jamba Juice, Which Wich, Applebee's and more restaurant chains. The New York-based food delivery service will provide these chains with their very own app that will consolidate menus, orders, and deliveries.
Other food chains expected to be part of the list include Coldstone Creamery and Chili's, Bustle reported.
This will compete with other companies that offer features of this kind. These companies include Postmates and GrubHub.
Industry growth
This is not the first time Amazon is venturing into food delivery. The company has controlled Amazon Restaurants since 2015 and is worth around $43 billion annually. This newest addition will provide them with more clients and improved sales.
The Amazon Restaurants general manager noted that the new partnership would also expand options for both businesses and customers. The partnership is a perfect match since it will bring together two of the biggest companies in online food ordering and food delivery.
The industry of food delivery is also expected to grow by 79 percent in the next few years, as more restaurants are availing of online ordering features. This kind of food service is preferred especially by office workers and stay-at-home individuals who might not manage to spend money only to visit their favorite chains. With this service, they get access to the exact meals they serve in just within a few minutes.
Click to read more
and watch the video
or