RECALL: Bush Brothers & Company voluntarily recalls three types of baked beans
Bush Brothers recalled baked beans because of defects in the seams of the cans.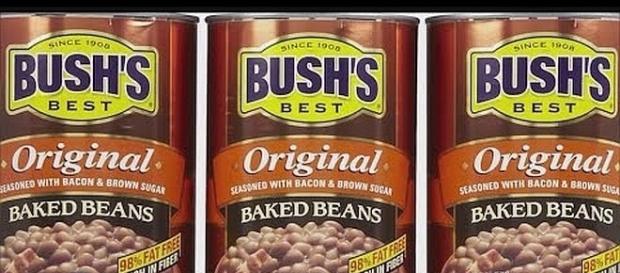 It has come to the public's attention that there is a voluntary recall on three types of #Bush's baked beans. There was nothing wrong with the contents of the cans, but #Bush Brothers & Company recently discovered that the seams are defective on the sides of the cans. That means air could get inside and cause contamination to the contents.
Three varieties
Bush Brothers & Company are recalling the 28-ounce cans of Original Baked Beans, Country Style Baked Beans and Hickory Baked Beans, according to reports. The defective cans were discovered during an internal quality check with the can supplier and the issue has been corrected at the factory.
No illnesses have been reported, but the company doesn't want to take any chances that customers will become sick from eating its popular product. Therefore, all warehouses and stores have been contacted to remove the cans of beans from their shelves immediately.
A statement posted on the Bush Brothers' website indicates that all of the cans are not being recalled. The recall affects only those cans with June 2019 printed on the bottom as the best sell by date. Customers have the choice of throwing the product away or taking it back to where it was purchased for a replacement or a full refund. This measure is very important even if the baked beans don't look rancid or smell like they are spoiled or contaminated.
If more information is needed about this recall, customers can contact consumer relations at 1-800-590-3797 during regular business hours on weekdays.
Also, additional information is listed on the company's website. Bush Brothers apologized and thanked customers for their patience concerning the recall involving its family own business based in Knoxville, Tennessee.
About the company
Bush Brothers & Company is a family-owned business based in Knoxville, Tennessee. While it is best known for its canned baked beans, it also produces other beans in cans. The company is responsible for garbanzo, pinto, black, and refried. However, the defective can issue only involves baked beans. This recall is one of the firsts in the company's 100-year history. Bush Brothers & Company did not reveal exactly how many cans have been recalled.
Other companies also produce canned baked beans, but those produced by Bush Brothers are the most popular. More than 55 million pounds are produced every year by the company. That's about 80 percent of the beans consumed in the United States every year. #Bush Brothers & Company