PAYX stock trades lower on second-quarter 2017 Paychex earnings
The payroll and human resources firm reported EPS of $0.56, beating the analyst consensus by a penny.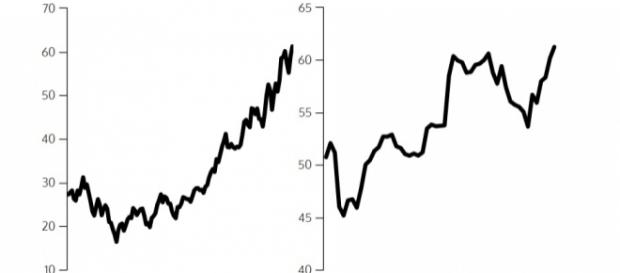 PAYX stock is trading lower, by more than 3 percent, in this morning's pre-market session, after the release of second-quarter 2017 Paychex earnings. The payroll and human resources firm reported earnings per share of $0.56, beating the Wall Street analyst consensus by $0.01, and sales of $760.0 million, missing the analyst consensus of $782.51 million. On a year-over-year basis, Paychex EPS was up 7 percent and revenue was up 8 percent.
Paychex management has scheduled a webcast conference call for 9:30 a.m. ET to discuss the Paychex earnings report with analysts and investors. The company is headed by Chief Executive Officer Martin Mucci, who earned $2.12 million in salary in fiscal 2016, as well as exercising $2.37 million in options.
After serving as the senior vice president of operations from 2002, Bucci took on the CEO role in September 2010.
"During the second quarter, we continued to achieve growth across all of our major human capital management... product lines and reached a new milestone of one million client worksite employees served by our Paychex HR Services," CEO Mucci was quoted by #Business Wire. with regard to the Paychex earnings results.
Eight PAYX stock splits since 1983 initial public offering
Since Paychex first offered shares publicly in 1983, PAYX stock has been spit 8 times. Since March 1990, the earliest data available with Yahoo Finance, PAYX stock has increased in value by over 9,400 percent. Over the same period, the general market, as measured by the Standard & Poor's 500 Index, has gained just over 580 percent.
Over the past 10 years, PAYX shares have increased in value by close to 53 percent, compared with a gain of close to 57 percent for the S&P 500. Paychex currently pays annual dividends totaling $1.84, currently yielding close to 3 percent.
Fourteen brokers tracked by Yahoo Finance currently publish price targets and recommendations for PAYX stock. Targets range from a low of $45 to a high of $68 and average $55.93. The average recommendation from the firms is 3.3, where 1.0 is strong buy and 5.0 is a sell. One week ago, the average recommendation stood at 3.4. Views are likely to be revised with today's report.
Demonstrated management effectiveness: ROE of 40.49 percent
Going into this morning's Paychex earnings report, the firm reported a return on equity of 40.49 percent and return on assets of 12.14 percent. The firm reported an operating margin of 38.93 percent, a profit margin 25.38 percent, and a cash position of $497.7 million. Additionally, Paychex reported holding debt totaling $51.3 million, which gave the company a debt-to-equity ratio of 2.58 percent.
For the full 2017 year, the analyst consensus is for PAYX EPS to grow, by 6.2 percent, to $2.22, and revenue of $3.17 billion, up 7.5 percent, year over year. In 2018, the consensus is for EPS to grow again, by 8.1 percent, to $2.40, and revenue to continue to grow, by 7.2 percent, to $3.4 billion. Over the past 90 days, 2017 EPS views have been raised by a penny, while 2018 forecasts have remained steady.