What is compliance; the types of programs available to help chief compliance officers manage their regulatory requirements.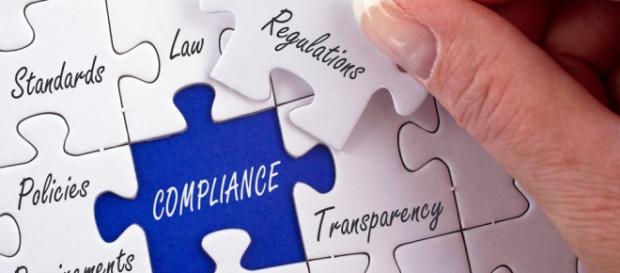 The effects of non-compliance are highlighted via various examples and daily news. Even a single mistake could result in civil or criminal charges, as well as in federal fines amounting to thousands of dollars. One needs a compliance monitoring mechanism.
What is needed?
In some cases, such as an industry that is heavily regulated, that industry may state explicitly that you are required to have a formal compliance program. In other cases, your industry may be subject to federal regulations e.g. the SEC's Investment Advisers Act Rule 206(4)-7, which explicitly requires companies to implement a compliance program.
Deciding on the best structure - the models.
Determining the best structure for a compliance model is another area where many organizations tend to struggle in developing a program.
While there are numerous models available, there is no prevailing model. Ultimately, it depends on the needs of the organization in question. Among the most common approaches are:
Decentralized
Compliance Committee
A Formal Program
Compliance Program Integrated with the Office of General Counsel
Freestanding Program, where the director reports to a senior administrator
Freestanding Program, where the director reports to a president or committee
Choosing an approach.
Organizations may encounter a number of challenges in choosing the right structure for a compliance program. The chosen approach must be appropriate for the organization, and it is also important to create a balance between meeting the needs of the organization as well as managing the expectations and requirements of various stakeholders.
Decentralized.
Also known as a traditional approach, the decentralized method offers the benefit of not adding a lot of budgetary expense. In addition, this approach assigns compliance duties to the officials who are actually responsible for those specific functions.
Freestanding compliance committee.
Under this approach, it is possible to set the tone at the top while engendering coordination and awareness of compliance issues. This approach is ideal for facilitating a collaborative environment. 
A formal mechanism.
Under a formal compliance program, it becomes possible to create more efficiency by utilizing a means of access already in place. Even so, it may also result in apprehension among managers, officials, and employees, as an investigative orientation is often either implied or assumed.
A program integrated with General Counsel (GC)
The benefit to this approach is that the GC usually already has or can acquire subject matter expertise. As a result, it is possible to avoid the need to create a new office.
Ambiguities can be created regarding whether advice is administrative or legal.
A model where a director reports to a senior administrator.
Along with demonstrating a commitment to compliance, this approach also works to distinguish compliance from other associated functions. Organizations must commit to significant new budgetary requirements with this approach.
Formal compliance program—reporting to president or committee.
This approach makes it possible to avoid the issues often related to other freestanding approaches. The downside to this approach is that very few senior officials usually have the necessary subject matter expertise to properly supervise this function.
Building a secure compliance program.
As part of the process of developing a secure compliance program, organizations should take the following steps.
Understand all regulatory scope.
understand competitor reactions and industry developments, including legal actions.
Align policies, actions, and procedures to address identified risks.
Verify understanding and buy-in.
internal audits, monitoring, and special reviews.
Train, communicate and educate.
Measure results while staying aware of compliance trends and developments.
Developing an effective compliance program does require time, however, the benefits of doing so are well worth the effort.
Click to read more
and watch the video
or