Social Media Marketing Can Kill Your Budget
We all have to spend money on marketing but buying ads on social media sites can be a spending disaster.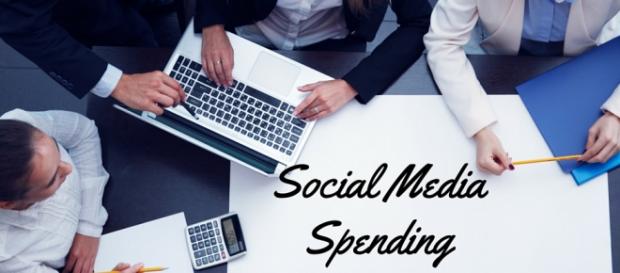 As with anyone I talk to in the business world, too much time is spent online during work hours. Employees spend time checking their personal profiles, connect with friends and generally are not as productive as they could be.
Is There a Solution?
The problem of overspending may have many solutions. The best way is to incorporate social media into the marketing mix and have employees tracking  and developing tactics. But first, you need to deal with money wasters.
Money Wasters
Creating ads that are not targeted. Each product and service has a specific ideal customer. Many of the gurus point towards identifying the target audience as the first step.
Unfortunately, not spending the time  to identify every aspect of their ideal customer is a disaster when it comes to getting the attention of the marketplace.
Buying Ads
Buying ads on #Facebook and Twitter without understanding how they work. You can control your spending only if you understand where and how your ads will appear. With Facebook it is much easier to develop ads that are not fleeting. With Twitter, anything posted is not likely to last longer than 8 minutes before a user will move on.
Targeting the day, time, and geographical location of the ideal customer takes time and effort to get it right. You need to test and retest until you get it right. Even then, people's tastes change and so does the technology. Be on top of where you spend your dollars or you will definitely be discarding your cash.
Money Savers
The biggest money saver for entrepreneurs is having a do-it-yourself (DIY) attitude. Forget the outsourcing, do your homework and research. Only then will you be able to control your spending. Only then will you be able to create a system that works.
Track Everything
Track all money outlays. Track all online activities. Know exactly where you are going to bond with your prospects and customers. Build your social media platforms with Likes and with Followers. Want to know more about spending less on social media?
Read these additional articles on BlastingNews:
Blab Takes Over as a Business Marketing Tool
Business Networking Can Ruin Your Business