Earn a new bonus for writing articles about TV Shows. Till Monday 26th ONLY.
Rate this title
A new bonus is waiting for you: write about The Voice and Dancing with The Stars and get $5 fixed per article on top of the standard compensation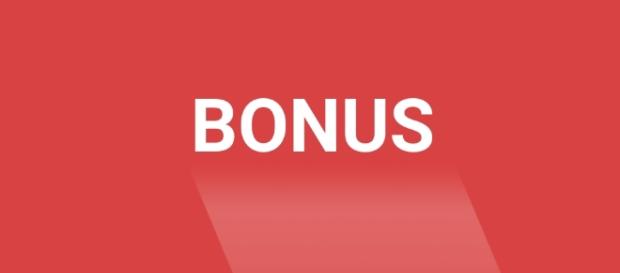 We listened to some of your feedbacks – and it is now time to act! A new bonus is waiting for you: write about some selected TV shows and get $5 fixed per article on top of the standard compensation.
1. What to write about
The TV shows selected for this bonus are:
Please write about (suggestions):
Spoilers and insights about the next episodes
Recent backstage news about the participants or the TV show
Live reporting of the shows
Please DO NOT write about generic content about the TV shows or the participants/cast (e.g. Wikipedia Style). We are a news website and we will reject articles without any news relevance.
2. Category where to publish your articles
Showbiz&TV
3. Tag to enter in each article
#The Voice or #Dancing with The Stars (one of the two, NOT both of them). News without one of these tags will NOT get the fixed bonus.
4. How can you make more money
Please make sure to strictly follow the five Golden Rules to get the best value out of your articles. You can find the Golden Rules on the top right corner of your writing dashboard, or at the bottom of this email.
5. Deadline
This bonus is valid from Sunday 25th September 12:00 AM (EST) until Monday 26th September 11:59 PM (EST). The bonus may have an early end when we reach 50 published articles (see below point 6).
6. Limitations
ONLY the first 50 published articles will be rewarded the fix $5 per article, so make sure to write fast and get published.
However, all the published articles will get the standard compensation. The $5 fixed bonus is on top of the standard compensation.
When the first 50 articles have been published,

Blasting News

will communicate on the early end of the promotion both via Facebook group, notification and email.
7. Where you can find the bonus amount you earned
On the writing dashboard you'll find ONLY the standard amount of money.
Bonus compensation will be confirmed via email once the promotion ends.
8. Is this a one-time bonus or a recurring bonus?
As we said, we appreciate your feedback. If this activity succeeds, we will make it recurring. It is up to you!
SO: Don't miss the opportunity, click here to write your next viral article.
GOLDEN RULES REMINDER
1. Put your readers first
This is the most important rule: always create great content to engage your audience. Don't abuse any optimisation techniques and don't spam social networks (read social sharing guidelines here). We have algorithms to prevent SEO abuse and spam and we are very serious about banning people that bother our readers.
2. Pick one keyword to build your article
Not sure which keyword to pick? Check out https://www.google.com/trends/ and follow these two simple steps: 
Enter your potential keywords in Google Trends search bar and compare them with each other
Select the one with the best performance in the last few days.
3. Start the title with that keyword
Your title should look natural to the readers, so start your title with the chosen keyword whenever fitting.
4. Include that keyword in each H2
The suggested structure should be:
Title
Subtitle
1° paragraph
H2
2° paragraph
H2
3° paragraph
The first paragraph of your article should be at least 500 characters long.
Start the H2 with your chosen keyword or close variations, whenever possible.
5. Use the keyword in the article body
You should repeat a keyword no more than 4 or 5 times per article. Don't abuse repeating your keywords, as your text won't seem natural to your readers.
If you have any doubts or encounter any problems, please get in touch with us at us@blastingnews.com
Click to read more
and watch the video
or