Blasting News selected as a "Rising Star" in New York City
Blasting News has been selected to enter the Founders Forum Rising Stars in New York City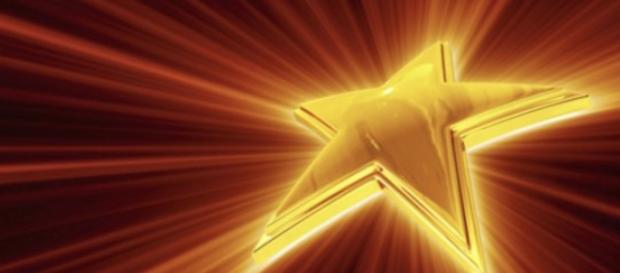 Blasting News has been selected to enter the Founders Forum Rising Stars in New York City, "an event - said Jonnie Goodwin of The Telegraph - to honor those individuals who are blazing the brightest trails as tech entrepreneurs".
Founders Forum invites leading entrepreneurs to come together to discuss, debate and innovate. But they have a rule against making it an event full of speeches. "The only part of the Founders Forum events where there are short speeches is the disruptive technology session," the Founders Forum organisers explain to SwiftKey blog -. "During this session we select world class companies who can inspire and change the way we all think about our businesses and futures.
We spend many months identifying candidates who will showcase their new ideas to founders, investors, journalists and future entrepreneurs," they add. As a result, the Rising Stars becomes a prominent moment of the event, or an "annual beauty parade" to use the words of Rory Cellan-Jones of BBC.
"#Blasting News has been selected because it is the new paradigm of journalism – said Andrea Manfredi, founder CEO of the company -. A tech platform dressed like a news magazine connecting the best writers with the most engaged audiences. We are not an old-style publisher; we are a proper marketplace where authors, news, and audiences can find their best fit, under our rules and controls".
Blasting News has shown a tremendous growth so far. Started up in mid-2013, the company has reached 80 million monthly unique on-site visitors, growing faster than any of the best-in-class "new media" players during their start-up phases such us Buzzfeed, Huffington Post and Medium to name a few.
Some of the milestones achieved so far include:
200th most read website in the world, according to the Alexa Ranking
2nd largest digital publisher in Brazil, according to comScore
100M video views per month, 18,000 news published in 25 languages per month
Selected and funded by Google DNI to disrupt digital information in Europe
Blasting News has grown with a truly global approach since the very beginning - one of the key values being "Global presence, for global coverage": 6 offices (London, New York, San Paulo, Milan, Rome, Singapore coming soon), 34 national editions, news in 25 languages, readers in 5 continents.
"I am honored to be part of the Founders Forum community" - commented Andrea Manfredi. Founders Forum is a community for the best global entrepreneurs, select inspiring CEOs and key investors, in media and technology. Founders Forum private network brings together over 3,000 of the world's best, brightest and most dynamic digital entrepreneurs, who engage in open debate, brainstorming, discussion and problem solving.
The invite-only forums are currently held in London, New York, Los Angeles, Mumbai and Rio de Janeiro. Past guests have included Sir Richard Branson (Virgin Group), Reid Hoffman (LinkedIn), Chad Hurley (YouTube), Sir Tim Berners-Lee (creator of the www), Niklas Zennstorm (Skype), Daniel Ek (Spotify), John Wren (Omnicom).