Kim Jong-nam murder; Malaysia to sweep Kuala Lumpur airport for chemical weapons
Following the recent assassination of Kim Jong-un's half brother, Malaysia is checking Kuala Lumpur airport for traces of the VX nerve agent.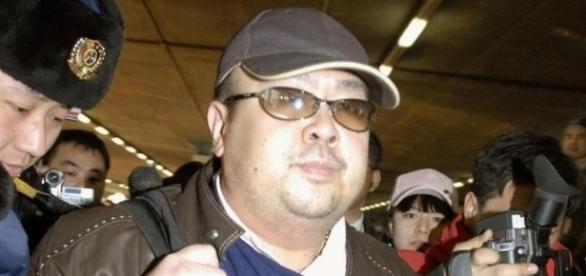 Following the news that #Vx Nerve Agent was the cause of Kim Jong-nam's death, authorities in Malaysia have made the decision to thoroughly sweep #Kuala Lumpur international airport for any possible toxic chemicals. While the airport terminal will not be closed, search areas are to be cordoned off on Saturday while police make their search. Authorities told Reuters that they will also be sweeping other locations in the city the murder suspects may have visited. According to the New Indian Express, a combined team consisting of the police forensics officers, the fire department and the Atomic Energy Licensing Board will reportedly be conducting the sweep.
According to Abdul Samah Mat, the state police chief, earlier in the week authorities raided an apartment in a Kuala Lumpur suburb in connection with the murder and had been checking the apartment for any traces of the chemical weapon.
VX nerve agent is a weapon of mass destruction
VX nerve agent is a deadly chemical, classified by the UN as a weapon of mass destruction. It is considered to be one of the deadliest, man-made chemical weapons and according to experts, just 10 milligrams of VX nerve agent, or even a single drop, will kill the victim within minutes. Reportedly Kim Jong-nam had been waiting in the departure hall when two women approached him, splashing the liquid into his face. He immediately sought medical attention, but passed away while en route to hospital.
One Indonesian and one Vietnamese woman were arrested, together with a North Korean man. However, seven other North Korean nationals are being sought for questioning, including a North Korean diplomat. As reported by Blasting News, one of the women had been suffering from the effects of the nerve agent and had been vomiting.
Indonesia: Suspect paid $90 to kill Kim Jong Nam https://t.co/lwajXGy1Vt pic.twitter.com/RqrciCrPED

— The Daily Beast (@thedailybeast) February 25, 2017
Authorities met with the women who killed Kim Jong-nam
Indonesian embassy officials reportedly met with one of the female suspects on Saturday, a national named Siti Aishah, in connection with the murder and her arrest. Aishah told them that she had believed she was participating in a reality television show, which required her to throw what she thought was baby oil into the victim's face. Reportedly the woman was paid the equivalent of $90 for her participation. The woman will be held in custody until March 1, when police will then decide whether to prosecute her or release her. Officials from Vietnam met with their country woman, the other suspect in the woman, but reportedly declined to comment. According to Malaysian police, the two women had rehearsed the attack prior to the assassination and had been told to wash their hands immediately afterwards. #kim jong nam