Colombia and las FARC sign historical Peace agreement
Colombian President and las FARC leader reach an agreement that puts end to 52 years of war.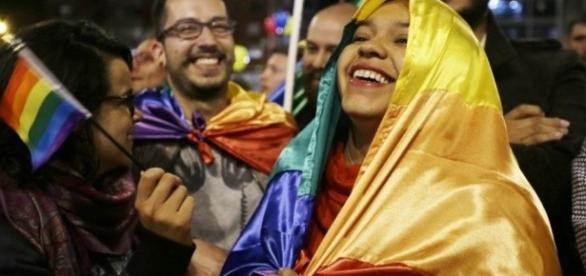 The 26th of September 2016 will be remembered as one of the most important days in Colombia's recent history. After 52 years of war, which have caused an estimated of 8 million victims and 260,000 dead, Colombian President Juan Manuel Santos and las FARC leader Rodrigo Londoño (Alias "Timochenko") signed a Peace agreement – following the agreements already reached in la Habana - in the Colombian city of Cartagena de Indias that will put an end of the war of the Colombian government with South America's oldest and most powerful Guerrilla still in action..
In a ceremony full of symbolical references -- such as the pens used to sign the Peace accord made out of bullets – the Colombian government has searched to legitimize the accord with the assistance of numerous Presidents, ex-presidents, and leaders of supranational organizations such as the United Nations, the International Monetary Fund or the World Bank.
Putting an end to the longest conflict in South America
Colombian authorities are aware that the signing of this agreement means a historical victory for the Colombian Government that has seen its power contested by las FARC for over half a century. With the signing of this Peace, Colombia is hoping to be able to access territories that have been under las FARC's influence and start the much needed reforms the Country has been needing for decades.
The Peace accord, celebrated by the Colombian Government and the majority of las FARC – except a small minority that still hasn't accepted the terms and threats with continuing the fight – is the first step to a process that will take many years to be completed.
The agreement establishes steps to be taken like the demilitarization of las FARC with the supervision of the UN, the integration of las FARC's members in the civil Society and the formation of las FARC as a Political Party that will have certain years assured in the #Congress as part of the agreement. None of these tasks seem like they are going to be easy for the Colombian Government, las FARC or the Colombian Society after 52 years of war and hatred.
The last Plebiscite that sets the mood for the Peace accord
The last step of the Peace accord will be the Plebiscite that is set for the 2nd of October in which the Colombian citizens will be able to vote for or against the agreement. The plebiscite is not binding, so its interpretation will be more symbolical.
Meaning this vote will be a good indicator to see if the Colombians agree with President Juan Manuel Santos' Peace attempt and trust las FARC's intentions of putting an end to the war.
Though the polls are not conclusive and have been changing over the last month, it seems like Colombians will give peace a try, voting for the agreement reached with las FARC. Amongst some of the most critical of the agreement is the ex-president Alvaro Uribe, who says that this agreement grants impunity to people who have committed great crimes against the Colombian people. President Santos admits that a "perfect justice" is not possible, since this type of justice would never allow Colombia to reach the so desired peace. #World Politics #Foreign Affairs