The UN and the NGO unearthed reality on water crisis between Israel and Palestine
The Israel created an artificial water crisis for Palestine and the occupied West Bank settlements.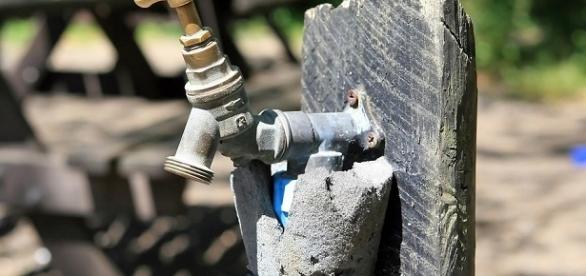 The Palestine has publically denounced the bad practices of Israel on the water crisis. A lion's share of the occupied West Bank's water goes to the Israeli people intentionally. The Palestine has called it an atrocious move against the humanity, as the Palestinians are already the major sufferers. 
Rami Hamdallah statement released.
On Thursday, a statement was released from the office of the Palestinian Prime Minister, Rami Hamdallah that the Israel has declared a water war on the Palestine. Rami Hamdallah also stated that Israel is depriving the Palestinians of a civilized and honorable status in the world. He further emphasized that Israel wields its control over the means of the Palestinian's water to achieve its desired ends.
Hamdallah made it clear that on the other hand, that the Israeli localities are living happily with an unobtrusive water supply.
The Palestinians purchase water.       
The Prime Minister's office expressed the regret over the callous treatment which is being meted out to the Palestinians from the Israeli government. Hamdallah laid bare the facts before the world that the West Bank's extensive areas are running short of water supply. The Israel is taking an undue advantage of the Palestinian's pathetic conditions. He stated that the Palestinians are becoming financially constrained after spending a lot of money on purchasing the water. 
The Mekorot tampers with the water system.
The Mekorot is being held responsible for tampering with the water supply system. The Mekorot is the key supplier of water to the Palestine's widespread areas under the occupation of the West Bank.
The Jenin's municipality is the worst hit locality. The Palestinians belonging to the areas of Nablus and its surroundings villages have been placed under the sanctions of regular water supply. The Salfit city and its adjacent villages are also suffering the same fate. Hundreds of thousands of Palestinians are undergoing the inconvenience of safe water accessibility. The Islamic holy month of Ramadan is witnessing the injustice being shown to the West Bank's occupied settlements inhabitants. Jamal Dajani is conducting the strategic media and communications affairs at the Prime Minister's office and he admitted the injustice, the Palestinians are tolerating at the hands of the Israel. 
The NGO and the UN endorsed the facts.
The director of the NGO, named as the Palestinian Hydrology Group, revealed that a number of settlements are utterly devoid of water supply, and the situation has been lingering on for the last forty days. The people are forced to live on the spring water. The Mekorot has been warned that if a tragedy happens, the Mekorot will be the sole author of the tragedy.
The Mekorot denied all the accusations leveled against it and said that the conditions turned bad due to damage caused to the water pipe. The COGAT Agency, which is run by the Israeli army, also verified that the water pipe damage caused the water shortage. The UN concluded that the Israel's consumption of water is five times bigger than the West Bank's occupied settlers. The UN also made a stunning revelation that the same situation has been prevailing since 1967, when the West Bank and the Gaza Strip came under the occupation. #World Politics #Israeli-Palestinian Conflict #war