The Rohingya and their status in Myanmar; UN warned against crimes against humanity
The Myanmar's Rohingya Muslim minority has suffered countless atrocities. The crime against humanity is not a novelty in Myanmar.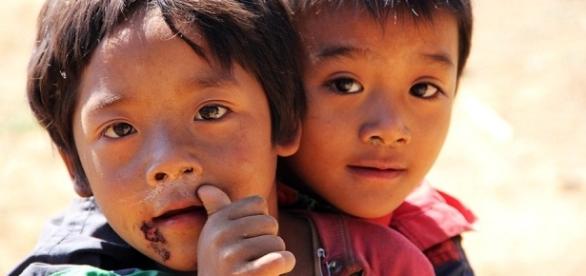 The Myanmar government has placed a taboo on its officials and has instructed that the word "Rohingya" is banned before the arrival of the UN's special envoy Yanghee Lee in Myanmar. Earlier, this word has been in use for the Muslim minority for decades. The Myanmar government had decided that the Rohingya will be replaced with, the people who believe in Islam. This order from the Information Ministry was issued to ease the tension prevailing in Myanmar regarding the Muslim minority and its identification. The identification of the Rohingya has been a controversial issue for a very long time.
The oppressed Muslim minority, the Rohingya hail from the northwest of Myanmar. There are one hundred and thirty-five ethnic groups in Myanmar, which are officially registered, but the Rohingya are not listed in these groups. The citizenship law, which operates in Myanmar, does not allow permission of citizenship to the Rohingya. This ethnic Muslim group is stateless in Myanmar.    
The Rohingya group is devoid of its rights.
It has been said that the Rohingya ethnic Muslim community remained under the countless persecutions across the globe. They live among the overwhelming majority of the Buddhist and the population of the Rohingya is about one million out of fifty million. Almost all the Rohingya reside in the slums of the "Rakhine" state, which is the poorest state. The nationalists, who are Buddhist, indulge in strong opposition towards the term, Rohingya. A large majority of the Buddhists live in the tension-ridden western state, called the Rakhine. The typical political groups label them as "Bengalis" a short word for the people who migrated from Bangladesh.
This Rohingya group, called the Bengalis, has been constantly denied the right to citizenship. The successive regimes have also taken the same stance as the previous ones. 
The UN issued a warning. 
The UN has issued a strong warning pertaining to the persecutions which are being inflicted on the Rohingya group. Hundreds of the Rohingya group have lost their lives in sectarian riots as well as in efforts to flee the country in 2012. On Monday, the UN has expressed concerns that the human rights violations are equal to committing a crime against humanity. The UN also reported from the human rights office that the naked violations against the Muslim minority are widespread. The UN further stated that if all these crimes are established in a court of law, it will be proved that the Rohingya are being subjected to executions, arbitrary arrests, forced labor, torture, disappearances and forced detention. .
Secret letter by the Information Ministry exposed.
Before the advent of the UN's envoy Yanghee Lee, later this week, a secret letter was circulated on June the 16th by the Information Ministry that during the UN's visit, the Rakhine state must be described as the state where the Buddhism religion prevails. But on the other hand it was also instructed that the religion of Islam does not prevail in the Rakhine state. Both the instructions of the Information Ministry are contradictory to each other regarding the Rohingya minority. #World Politics #Terrorism #Crime