Refugees have escaped from the Afghan Taliban's tortures; Macedonia needs to open borders
The Afghan refugee families are suffering terrible conditions after fleeing from the Afghan Taliban.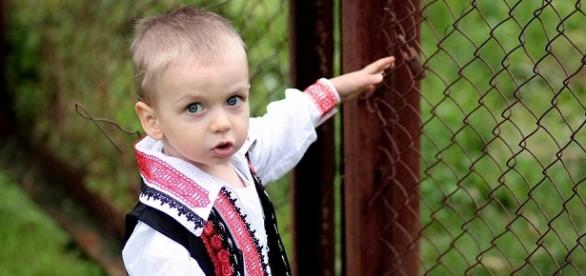 The Afghan Taliban have made a history of barbarism, as the abandoned Afghan refugees' families are forced to live in the abandoned places like the outlying areas of the Greek's Elliniko. The dilapidated Olympic Stadium and the discarded airport are the destiny of the Afghan refugees. Everything in life has gone beyond their means and they are made to accept the torturous conditions at the Elliniko refugee camp. The camp is filled tocapacity with refugees and there is no room has left to breathe in the pitiable conditions. The number of refugees is said to be above 3.500. Many of them come from differetn countries. The refugees hail from Afghanistan, Syria, Iran and Pakistan.
All of the refugees have shuttled between the two borders of Greece and Macedonia.  
The refugees are forced to live on putrid food due to the Afghan Taliban.
The Afghan Taliban have dragged the people into a hell. The adults, children, women, sick and the healthy, all join the queue to get whatever is available to them. Stinking odor emanates from the filthy conditions. Young Afghan girls are dying from rheumatic fever and life under the scorching sun sounds like it is taking the last gasp. The refugees speak against the poor medical facilities and sanitary conditions are going from bad to the worse, resulting in epidemics. The asylum seekers are facing livelihood problems as they are stopped from working due to the on-going application process. Marzia, an Afghan woman expressed her feelings about the conditions and her sorrows, saying that the authorities have failed to cope with the young children's basic needs like milk.
She further said that the Afghan refugees are not treated like humans. She lamented the fact that opening of the food cause nausea. 
Yiannis Mouzalas minister for the immigration policy speaks.
Yiannis Mouzalas, in an interview to the local media stated that the Greek government is chalking out a plan for the eviction of the refugees and migrants from the Elliniko. He acknowledged the reality that the conditions at the Elliniko camps are not satisfactory for the refugees and the migrants as well. Stella Naneu, from the UN agency for the refugees (UNHCR) expressed that things need to be improved to bring in the bettermen in the living conditions at the Elliniko camps. She further emphasized the point that new accommodation ought to be arranged, as heaps of rubbish are dumped on the corridors of the stadium. Stagnant water bubbles from underneath the toilet's doors. 
Inadequate medical facilities.
The Afghan Taliban have even snatched the medical facilities from the helpless families. The refugees and the migrants narrate their pathetic stories about their ailments and make many complaints.
They said that the Macedonian border closure is the mother of all ills, as they have been stuck up in between the borders oft wo countries and more and more refugees are pouring in. Nasim Lomani, aged 35 from Solidarity and the Refugee Activities Group, expressed his views and said that no refugee crisis exists. Nevertheless the European refugee crisis is in sight as the Europe is unable to cope with the numbers of refugees. #World Politics #Crime #war