Barack Obama unveils a plan to broaden military role against the Taliban in Afghanistan
The US chalked out a plan for the Taliban at the White House to broaden military role in Afghanistan.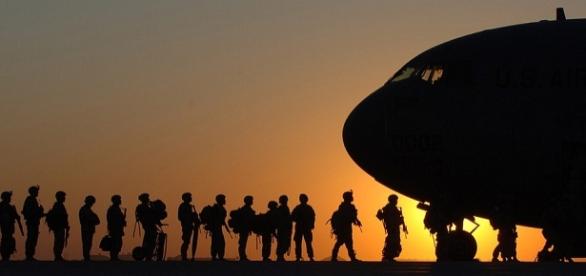 The White House incorporated in its plan the strategy of "assistance and counseling" regarding armed forces operations against the Taliban. President Barack #Obama at The White House is determined to broaden the military task in Afghanistan to fight the Taliban. The USA President went ahead new operatiosn with to end the fifteen years lingering tension in Afghanistan. On Friday, Barack Obama's secretary, Josh Earnest, made it clear that local troop's effectiveness will be boosted and will be gifted with a proactive approach, while performing in the battlefield. Josh Earnest further informed that US support will be lent in the area of advice and assistance to the Afghan military.
He said that occasional help of the US troops will also be rendered to the Afghan troops in armed operations.
Barack Obama, playing no role of a combatant in Afghanistan.
Josh Earnest gave the impression that the US is starting a fresh role in Afghanistan,  Since the start of 2015, at least nine thousand eight hundred US forces have been playing the role of advisors The US forces, were authorized only to strike the Taliban targets in defense. The US forces have also been entrusted with the role to safeguard the Afghan troops. These orders were issued to the US Commander, stationed in Afghanistan,  
The Pentagon has raised concerns over the re-emergence of the Taliban.
Jordan, broke the news that in the plan unveiled at The White House, strategic attacks have been aimed at.
The purpose is to break the strength of the Taliban and escalate the Afghan troop's capacity to put up an effective defense of the country. Jordan further revealed that the summer season for fighting is setting in fast and the US wants to assure that Afghan military does not fall short in its defense. March 2011, witnessed the peak deployment in Afghanistan and the number of US troops touched one hundred thousand. During Obama's presidency, the campaign launched to neutralize the Taliban, cost multiple losses. In the last year, the Afghan army troops death toll crossed more than five hundred figures. The withdrawal of the US troops was delayed for an indefinite period of time by Barack Obama.  #World Politics #Terrorism