PRISA takes legal action against Spanish media due to Panama Papers
PRISA group and its CEO, Juan Luis Cebrián, take legal action against Spanish media due to statements linking the CEO and the Panama Papers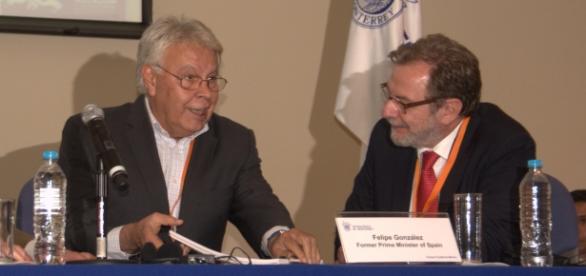 PRISA, a Spanish media conglomerate, and its CEO, Juan Luis Cebrián took legal action against La SEXTA TV, and the online journals El Confidencial and El Diario due to the publication of the appearance of the name of Teresa Aranda, journalist, and Cebrián´s Ex-wife on the Panama papers.
On April, 25th, PRISA, the largest Spanish and Portuguese language media Company and owner of 15% of the French newspaper Le Monde among others, sent a press release communicating its CEO, Juan Luis Cebrián, was taking legal action on La SEXTA TV, El Confidencial and eldiario.es "for libelous information and comments released by these media, with a clear intention of linking him to the so-called #Panama Papers, where he does not appear."
Cebrián´s ex-wife was on an offshore for six years
The three media published the name of Cebrián´s ex-wife, Teresa Aranda, on the Panama Papers due to her participation on Granite Corporation INC, active since 2004 to 2010 on Seychelles´ Islands, when the couple was still married. The same April 25th, La SEXTA TV broadcast that both Aranda and Cebrián were blaming each other for the responsibility of the offshore company Granite Corporation INC.
Cebrián complained he had already denied his implication before the publications took place and that he was not aware of Granite Corporation. He claims also this is a smear campaign against himself and PRISA group. Teresa Aranda states, on the other hand, according to El Confidencial, the company belonged to her husband and not her.
Cebrián, partial owner of other offshore, Star Petroleum
One day after the lawsuit was public, El Confidencial published Cebrián is the partial owner of other offshore, Star Petroleum. The 2% of this company would have been given as a gift to Juan Luis Cebrián by Massoud Farshad Zandi, a Spanish-Iranian businessman to honor their long friendship and support. Cebrián would also have the possibility to buy another 3% for a price of 14.670 million Euros (16.601 million dollars at April 26th´s rate). #World Politics #Foreign Affairs