Egyptian Poet faces three years in jail for calling ritual slaughter of sheep a 'massacre'
Seemingly innocuous Facebook post could land Fatma Naoot behind bars for three years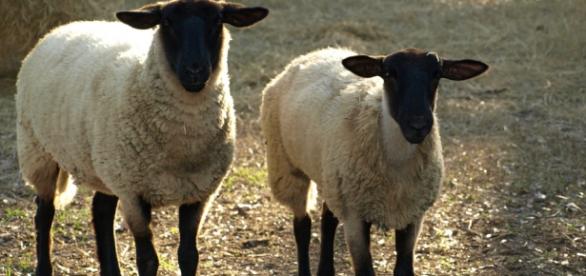 Be careful what you post, especially if you live in Egypt and other countries that restrict free speech. Fatma Naoot, a prominent Egyptian poet and journalist, is now facing up to three years in prison for writing a Facebook post that called the annual slaughter of sheep during the Eid holiday "the most horrible massacre committed by humans."
While Naoot did not explicitly mention Islam in her post, her questioning of an Islamic tradition enraged many conservative Egyptians. As a result, the government brought charges against the poet and in January the courts found her guilty and sentenced her to three years in jail. She appealed the ruling and remained out on bail.
Now, Egypt's courts are set once again to rule on the case, with the verdict expected tomorrow.
Persecution a violation of Human Rights
The court case and ruling are clearly in violation of Naoot's basic rights under the United Nations Universal Declaration of Human Rights. In 1948 Egypt voted in favor of the declaration. Article 19 of the declaration states:
"Everyone has the right to freedom of opinion and expression; this right includes freedom to hold opinions without interference and to seek, receive and impart information and ideas through any media and regardless of frontiers. "
Of course, the rights supposedly granted by the United Nations are rarely enforced or upheld. While it should come as no surprise that Egypt is persecuting Naoot for her comment given the country's recent turn towards conservationism, the lack of international condemnation is disturbing.
United States and Egypt
Worse yet, Fatma Naoot's persecution could be a sign of things to come. Egypt is now directly under the control of the military, which itself has long been supported by the United States government. The U.S. has provided the military with money, weapons, and training. It's arguable that Egypt's military would not be nearly as powerful without decades of American support.
Following an attempt by Mohamed Morsi, the former President of Egypt who was disposed by the Egyptian military during a coup, the military has begun to take a more religious tone, shedding much of its former secularism. This appears to be an attempt to shore up support, and buffer against the Muslim Brotherhood. Some human rights activists in the region argue that #Religion-based persecutions through the legal system are actually higher in number now than during the Muslim Brotherhood's rule.
Egypt is now ruled by Abdel Fatah al-Sisi, the former chief of the Egyptian military who declared himself president.
Before being appointed to the minister of defense, al-Sisi was a relative unknown. Morsi picked Sisi because he believed he had a "revolutionary taste." In hindsight, it appears that Morsi got more revolutionary ambition than he bargained for.
After the overthrow of Morsi, the United States actually froze its aid to Egypt. In 2015, however, the United States restored aid and has begun sending $1.3 billion dollars to the country owing to concerns over the Islamic State. This aid comes even as Sisi has tightened his grip on the country.
Despite the declining human rights situation in Egypt, the American government has largely remained silent. Under long-ruling president Hosni Mubarak, who was forced out of office by the military during the Arab Spring, Egypt was a staunch American ally. With the situation in Egypt deteriorating, however, it may be time for the United States and other countries to re-examine their relationship with the country and its military. #Middle East #Buzz