UK, Anonymous Pledge Cyber Fight Against ISIS
Plans to expose alleged ISIS members and thwart cyber threats from the terrorist group.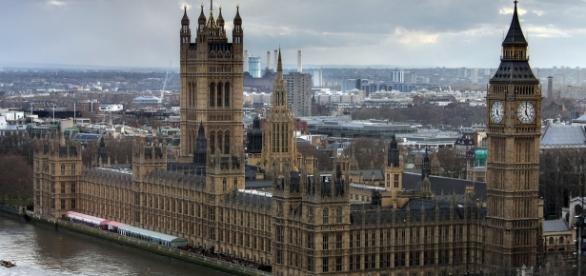 As France and the world mourn the deaths and injuries caused by ISIS terrorists' in Paris on November 13, as well as the mounting number of atrocities claimed by the group including the suicide bombings in Beirut and the downing of the Russian plane in the Sudan, leaders everywhere are taking and stock and planning how best to deal with ISIS. After the collective Anonymous announced their own "war" on ISIS, U.K. Finance Minister George Osborne vowed to thwart whatever cyber attacks the terrorist group might try to perpetrate.
Anonymous, a group of hacking activists often referred to as "hacktivists," released an official video on November 16.
In the video, the speaker, wearing the ubiquitous Guy Fawkes' mask for which the group is known, vowed that members of their group not only in France but around the world have declared "war" on ISIS for all that it has perpetrated, culminating in the terror attacks on civilians in Paris.
In revealing their efforts against ISIS, Anonymous launched Operation Ice ISIS, or hashtag opIceISIS, creating an official Twitter account for the operation.
Osborne, the U.K. finance minister, spoke about the potential for ISIS to take its "murderous brutality" to the Internet, beyond its already massive efforts to spread propaganda, recruit new members and even operational planning. Explaining that the group may try to strike banks, schools, governments – any group or individual – Osborne is concerned about ISIS' potential plans to interrupt vital services through cyber attacks on infrastructure.
The U.K. Has already made plans to double the funding towards fighting cybercrime each year until 2020, when the goal annual funding will reach $2.9 billion. Osborne acknowledged that ISIS has not managed to kill anyone by cyber attack, but his watchword on this seems to be "yet." He cited the terror group's determination, sophistication in efforts and increasing number of attacks as rationale for this increased effort on the part of the U.K. to redouble its efforts against Internet attack. #Middle East #World Politics #Terrorism