What will Google Pixel 2 look like?
Leaked renders show the same flagship features, large bezels, and no headphone jack.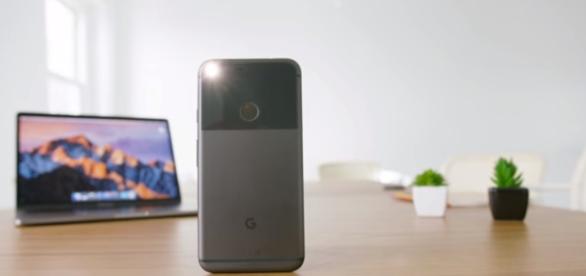 For weeks now, leaked renders of Google's Pixel XL 2 have surfaced all over the web. Reports say it will be made by LG and it looks incredible. Images have already popped up showing an incredible display, matte black finish, and a minimalist, yet premium design. However, people are wondering what to expect with Google's other new handset, the smaller Pixel 2. For months, there have been talks and speculations that the HTC-made device will probably look very much like its previous model. Today, it seems like all the rumors are about to put to rest.
Keeping the old form?
On August 4, reputable phone leaker Evan Blass revealed images of what he claims to be Google's next Pixel phone.
Looking at the pictures, the phone highly resembles last year's smartphone with very minimal design tweaks and feature alterations. Up close, one can notice the shrinking of the back glass plate placed above the fingerprint sensor. In addition, the camera lens appears to be larger now, which is similar to the Pixel XL 2 shown in images. The "G" logo, fingerprint reader location, and the colorway remain unchanged.
At the front, it seems to have relatively more changes. Despite the slightly grainy look, the device includes prominent bezels, which is a deviation from the current trend of edge-to-edge screens. The front camera is in the same spot, but the speaker grill at the top seems longer. It also has another front-facing speaker in the phone's chin. According to VentureBeat, the handset might have the side features of the HTC U11.
Further, what seems to be one of the major alterations is the removal of the #Headphone Jack.
Google's 2017 Pixel forgoes increasingly-common flagship features https://t.co/IUsN4Ex4YP pic.twitter.com/GudbGUPaTC

— Evan Blass (@evleaks) August 4, 2017
Further details
As mentioned, LG will now handle the larger Pixel handset while HTC will take care of the smaller device. It is safe to say that Google directed the latter manufacturing partner to only make iterative design changes to the Pixel 2. The dual camera configuration is another unusual move away from the industry trend. The omission of the 3.5-millimeter headphone jacks is also a confident decision on their part.
HTC's expertise is evident in two aspects of the Pixel lineup. These include the front-facing stereo speakers which became a popular choice because of its BoomSound branding. Another aspect is the squeezable frames that can also be found as a major feature on their U11 flagship. In any case, it seems like Google's decision to move away from the trendy addition might pay off. It may be a bold decision, but considering Google's extraordinary ways of doing things, it may be worth it. Until now, people simply have to wait and see until Pixel 2's official launch before any judgment counts. #Google Pixel #Leak