Everything we know about Samsung's Galaxy Note 8
Leaks provide a glimpse of Samsung's flagship model before its release.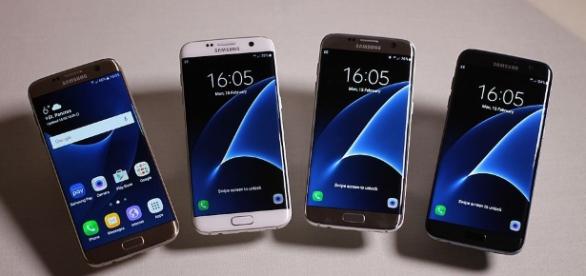 Samsung is all set for the launch of its latest flagship phone, the #Galaxy Note 8. The new model which is considered as the successor of the infamous Galaxy Note 7 is scheduled for release on August 23.
Leaks revealed Galaxy Note 8 specs and aesthetics
Despite efforts to hold back details until the official release, the public had access to the physical appearance as well as the list of specifications of Samsung's Galaxy Note 8 via leaks. In fact, details about how the new S Pen looks and functions are already out in the open as well.
According to Android Headlines, the leaked images of the Galaxy Note 8 confirms that the upcoming model will resemble the incumbent Galaxy S8 and Galaxy S8+.
The device will be slightly bigger and will be equipped with two rear cameras.
The latest Note will be equipped with Samsung's iconic Infinity display which will feature an edge-to-edge screen. Instead of the regular 16:9 ratio, the latest Note will be equipped with an 18.5:9 aspect ratio. #The Note will also be slightly bigger than the Galaxy S8+ with a 6.3-inch screen. Similar to its Galaxy S8 and Galaxy S8 counterparts, the phone will also come with an always-on display.
The phone's dual-camera is the highlight if the phone's features. Note 8's dual camera is a first in the history of Samsung phones. The Note will also feature a dedicated Bixby button on the left side and a rear-mounted fingerprint scanner positioned adjacent to the module of the phone's dual camera.
Leaks also revealed upgrades and innovative features of the S-Pen.
The pen that will come along the Note 8 will be equipped with the ability to magnify and translate content as well as create GIFs out of videos.
Samsung already confirmed the introduction of two SoC variants of the Note 8. One of the two variants which will be marketed in the US will be run with Snapdragon 835. The second variant will Samsung's flagship processor, the Exynos 8895 SoC. The second variant will be shipped to Europe, South Korea, and several other outlets. The Galaxy Note 8 is expected to come with a 6GB of RAM and 128GB of expandable storage. The device will be pre-installed with Android 7.1.1 Nougat and Samsung's custom UI.
Samsung labors to improve iris and facial recognition
Before the official release of the Note 8, Samsung has been swamped by customer complaints regarding the unstable performance of its iris and facial recognition scanners installed in the Galaxy S8 and S8+. According to India Today, the security feature can easily be breached by using a photograph of the user. Other complaints narrated that the feature is almost useless under bright daylight. Users are hopeful that Samsung will work on the deficiencies of the security features and significantly improve them in the upcoming gadgets. #Samsung Galaxy Note