Porsche 911 GT3 let loose on Nürburgring, GT2 RS set to beat fastest lap
The 911 GT3 is a full 12.3 seconds faster than the previous generation 911 GT3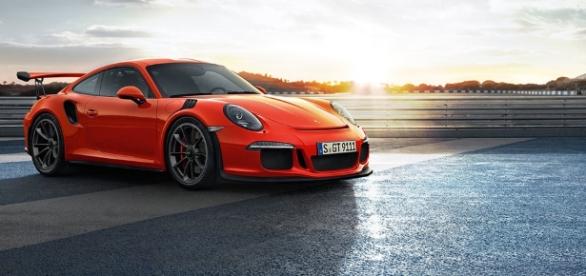 Porsche has once again shown that it is capable of building some of the best handling cars in the world through the introduction of its new Porsche 911 GT3. To celebrate its introduction, the company unleashed their latest creation on the legendary Nürburgring. The 911 GT3 is, of course, one of the most popular offerings from the German automotive manufacturer as it is stripped down just enough to become a daily driver on the weekdays and a track monster on the weekends.
Putting a good show
The brand new 911 GT3, which actually comes with a manual gearbox, managed to set a Nürburgring lap time of 7:12.7, which is still within the top 10 fastest lap time for production vehicles.
The time itself is a full 12.3 seconds faster than the previous generation 911 GT3 and just 2 seconds slower than the current rear-wheel-drive record holder, the Mercedes-AMG GT-R.
As of the moment, the fastest lap around the iconic track is the British-made sports car, the Radical SR8LM with a time of 6:48.00. However, the fastest production model that holds the record is the insane Lamborghini Huracan Performante with a time of 6:52.01.
Under the hood
The 911 GT3 stays true to its heritage by incorporating a naturally aspirated engine, unlike the 911 Carrera that now sports a turbocharged engine. The new model gets a 4.0-liter flat six engine that easily revs up to 9,000 rpm without much drama. This all translates to 500 bhp that are sent to the rear wheels, a 25 bhp increase from its predecessor.
As previously mentioned, the GT3 can be equipped with either a seven-speed dual clutch automatic or an optional six-speed manual transmission.
The new model's styling is undoubtedly leading more towards its track-ready nature thanks to its huge rear wing, wide fenders, and huge air intakes. The interior also gets a lot of detailed treatments that includes a number of GT3 logos and numerous weight-reduction changes.
Setting new records
Porsche may be planning on putting more of their vehicles on the top of the list seeing as that they already have the second fastest time for a production model with their Porsche 918 Spyder Weissach Package hypercar, which set a blistering 6:57.00 lap time around the challenging track. The company is currently planning to develop an all-new version of the Porsche GT2 RS that is aimed at beating not just the Mercedes AMG GT-R but also to steal the top stop away from the Lamborghini Huracan Performante. The company plans to do this by fitting the GT2 RS with a 650-700 bhp 6-cylinder turbocharged engine in a rear-wheel drive format. #Rear Wheel Drive