Meet the 750hp 2017 Shelby F-150 Super Snake, a true hot rod muscle pickup truck
Ford engineers have equipped the limited edition pickup truck with a supercharged V8 engine and a full Shelby-tuned Borla exhaust system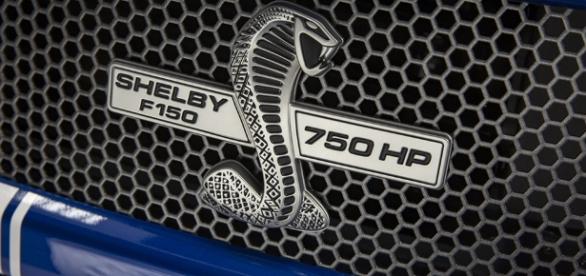 Ford's F-150 Raptor was already an over-the-top vehicle, with a 650 horsepower engine shoved into a #Pickup Truck. However, engineers at the American automotive manufacturing company probably thought that the Raptor really wasn't "American" enough, which is why they have now unleashed a brand new product to redeem themselves. The solution to the problem is the new 750 horsepower 2017 Shelby F-150 Super Snake.
Pure muscle pickup truck
The Raptor's high-tech 3.5-liter EcoBoost V6 engine was probably not a good candidate for a full-on hot rod pickup. While it did produce an ample amount of power and torque, Ford engineers opted to use a true V8 engine to make the 2017 Shelby F-150 Super Snake a true hot rod.
The 5.0-liter supercharged V8 used on the pickup produces a ridiculous 750-horsepower.
To complete the hot rod effect, Ford has partnered with Borla Exhaust to equip the new pickup with a full Borla exhaust system that has been modified by Shelby Motors. The exhaust system also has stainless steel tips and is wide enough to produce an incredible noise that should be able to get anyone's attention. Buyers also have the option between a two-wheel-drive or a four-wheel-drive transmission system.
Pimp my truck
To compensate for the added power, the truck has been fitted with a fully upgraded independent suspension system, which has been lowered to improve handling. Aside from the customized suspension, the Super Snake also has a number of aesthetic add-ons, which includes ultra shiny 22-inch chrome wheels.
Other bolt-on upgrades include a custom hood, modified bumpers, custom tonneau cover, and custom spoilers. The truck is also full of "Super Snake" and "Shelby" badges, which have been generously spread on both its interior and exterior. Additionally, customers can select from six different Ford colors, which will be color-matched with the truck's brake calipers, racing stripes, logo, and even on the blower and intake covers.
2017 #Ford Shelby F-150 Super Snake debuts with 750 horsepower https://t.co/nfHWDeK1gv #cars #carsenthusiasts pic.twitter.com/hYVgedGP5U

— Power Digger (@ThePowerDigger5) May 19, 2017
The price of freedom
Given its numerous upgrades and modifications added on top of the standard 2017 Ford F-150, the Super Snake will not be coming cheap. Given the fact that Ford only plans to release 150 units of the special edition model, the $96,880 starting price may be justified. However, buyers have to consider that for this kind of money, they can essentially purchase two F-150 Raptors or even four Ford Focus STs. Despite the steep price, there is still a lot of interest in the over-the-top pickup truck. #Ford F 150