How Social Media hijacked 'Mother's Day' and our everyday lives
This year, most people used popular social networks instead of traditional cards to send wishes to their mothers.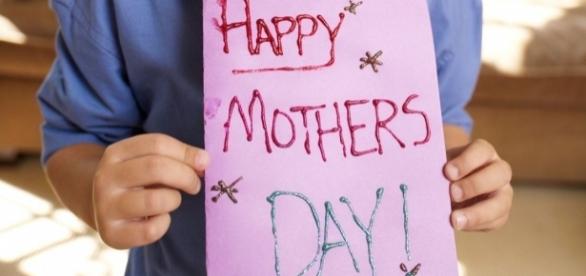 Mother's Day, celebrated globally in more than 80 countries, experienced this year a digital twist. Everyone took to their favorite #social media #Platforms on Sunday, May 14th to celebrate the grand occasion with their loving mothers and grandmothers. Twitter, Facebook, Instagram and all of the other popular social networks were flooded with warm wishes for all the mothers around the world. Some of these media came prepared, and helped their users releasing new ad hoc fetaures for the day.
Facebook celebrates Mother's Day with new Emoji
Facebook, one of the most popular social platforms came up with a unique way to help celebrate the wonderful occasion.
Mark Zuckerberg's platform was flooded with a new reaction emoji on Sunday to help celebrate Mother's Day. The cheery purple flower button popped up on the timeline of users, making it perfect to show "thanks" to mothers everywhere. Facebook's purple flower emoji proved popular in all the countries where it was made available. People in the United States excitedly flooded posts with it. The Mother's Day little flower joined the six existing emojis like haha, sad and angry. It was made available in every story, every picture and status update shared on Facebook this past Mother's Day. The special reaction emoji was rolled out temporarily and is not yet known how long it will appear on the social platform. Last year, the button was temporarily added around the same time to help celebrate the heartfelt occasion.
Social media platforms has changed our lives
Social media platforms are now a part of our everyday life, used by almost if not everyone in the world. From celebrities to regular people, everyone use these platforms to share pictures and videos of almost everything that is happening around them, from their daily thoughts to graduations, weddings, vacations, birthdays, father's day and even the recently celebrated Mother's Day. Basically anything that can be shared online among friends and relatives. However, more and more social media accounts help spreading important news in seconds: we've all received critical news on our timelines even before it popped up on TV. With just the click of a mouse, anything happening around the world can reach its designated target much faster. The old telegraph ways and even licking stamps to place on envelopes has been long gone. The days of mail buggies drawn by horses and even our present day mail carriers are quickly being replaced by the age of the social media take over. #Mother Day