Playstation Experience 2016 was very impressive this year
Sony was the center of the gaming world with their December conference.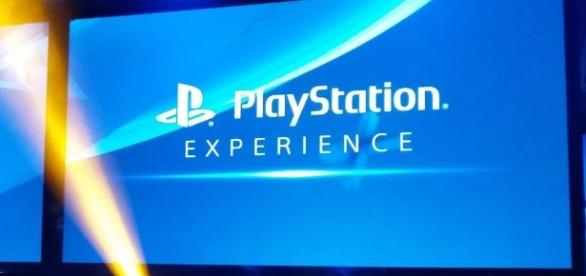 Sony's annual conference dedicated to all things Playstation gave people many reasons to own a Playstation 4 with all of the reveals.
Playstation Experience took place this past weekend in Anaheim, California.
Playstation Experience 2016 took place this past weekend in Anaheim, California this weekend and Sony held a press conference to announce new games. It was the 3rd time the show was hosted and man there were some unexpected announcements. They started the show by showing gameplay of a woman walking around a city avoiding guards. The woman was then shown to be fighting guards at the top of a tower and was then later revealed to be Chloe Cutter from the Uncharted series alongside Nadine Ross from Uncharted 4.
They revealed this title to be Uncharted: The Lost Legacy which will be the single player DLC adventure for the Uncharted series.
Sony also revealed the next game game in the long running Marvel vs Capcom series titled Marvel vs Capcom Infinite coming to Playstation 4, Xbox One and PC in 2017. They also announced that its' predecessor Ultimate Marvel vs Capcom 3 was made available for download on the Playstation 4 with Xbox One and PC versions coming in March.
Remakes of classic games from Playstation history are coming.
Sony also showed off gameplay for the Crash Bandicoot remake that was announced at E3. It is titled the Crash Bandicoot N.Sane Trilogy and has a release date of sometime in 2017. An update to Destiny was announced that will bring back Sparrow Racing.
Sony also showed a new trailer for Horizon Zero Dawn which looks to be one of the best new franchises on the Playstation 4. The classic Windjammers from the Neo-Geo is coming to the Playstation 4 and Playstation Vita. They also announced a sequel to the original Knack titled Knack 2, Wipeout will be making a return with a remastered collection launching next summer titled Wipeout Omega Collection. They also announced a remaster of PaRappa the Rapper coming to the Playstation 4 coming in 2017
They also announced that Akuma will be the next playable character in Street Fighter V and will be the start of the second season of DLC characters for the games. T. Then Shawn Layden who is the CEO of Sony Computer Entertainment America, the parent company for Playstation, came onto the stage for the closing remarks and thanked everyone for watching the reveals and coming to #Playstation Experience.
A show packed with announcements finished with one more announcement.
Before he left, Shawn Layden teased that there was one more announcement to close out the show.
They played a trailer that showcased a forest with civilization run down and it was revealed to be the sequel for The Last of Us titled The Last of Us Part II featuring Ellie as the main character and will be centered on the theme of hatred as shown in the trailer she is out for revenge as opposed to the previous game that was centered on the theme of family and love. This year's Playstation Experience was excellent and showcased many reasons to own a Playstation 4 console and makes people look forward to Playstation Experience 2017. #Playstation4