'Killer Instinct: Definitive Edition' exclusive to Xbox One, includes all DLC for $39.99
The complete Killer Instinct experience coming to Xbox One this September.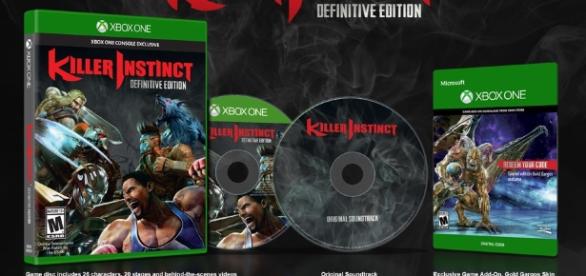 Microsoft has announced plans to release Killer Instinct: Definitive Edition for the Xbox One later this year at an affordable asking price of $39.99. This title will be an Xbox One console exclusive when it is released on Sept. 20 for $39.99. For that price, you will receive all the characters and stages released from Seasons 1 to 3, playable Gold Gargos costume skin and much more.
If you have been waiting for the complete Killer Instinct experience of Xbox One, your time has finally arrived as this is a value you will not want to pass.
Get access to 26 characters
When you purchase Killer Instinct: Definitive Edition for Xbox One, you will gain access to all 26 characters, all 20 stages, KI Classic 1 and 2, the Original Soundtrack, a bonus skin pack, and Gold Gargos.
As you play the game, you will unlock content, of which includes an exclusive behind-the-scenes videos, artwork, and the soundtrack to the original game.
If you have not yet played Killer Instinct on Xbox One, the game offers players a fast-paced fighting experience that is unmatched by any titles available on the platform. Compete in online multiplayer matches to test your skill, and participate in Monthly Ranked Leagues to see how you stack up against the competition from around the world. When you aren't battling folks online, there is a full cinematic story mode to play.
KI: Definitive Edition includes all 26 characters and 20 stages from Seasons 1 to 3, Killer Instinct Classic 1 and 2, Original Soundtrack, and a bonus skin pack, Gold Gargos
Explore the lore, characters and music of Killer Instinct with exclusive behind-the-scenes videos, artwork and an original game soundtrack
Compete in online multiplayer matches or test your skill online in Monthly Ranked Leagues
Play a cinematic story mode or train an AI combatant and challenge your friends to matches in Shadow Labs
Xbox One Console Exclusive
   The fall release will come in time for gift-giving season.                                                                           #Video Game #XBoxOne