Apple Launches the 6th Generation iPod Touch
Apple are launching its latest iPod Touch line that includes a new CPU, camera, extra storage and more besides!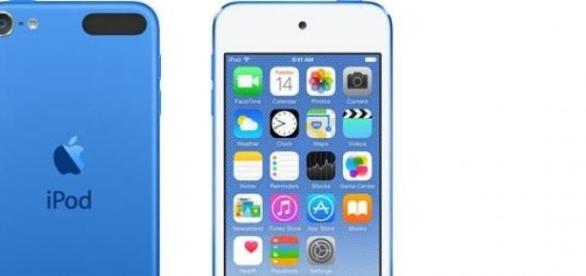 The Apple iPad and iPhone have for years  overshadowed the iPod Touch, with iPod sales declining for awhile now. But Apple has not abandoned the Touch just yet. Now Apple has announced new hardware updates for the iPod line.

For starters, Apple has expanded the Touch's storage. It will have four models with 16, 32, 64 and 128 GB (gigabyte) storage. As such, this is the first iPod to have a 128 GB model. Plus it's the first iPod with 1 GB of RAM.

Secondly, it has a new Apple A8 64-bit processor. The 1.1 Ghz A8 chip is the same incorporated into the iPhone 6. With that processor this iPod Touch is a better gaming platform than previous models.


The new iPod is also the first to run on the full iOS platform. The iPod Touch has an iOS 8 platform, and Apple has just released the iOS 9 beta for Touch t with new and redesigned apps. So the revamped  Touch could be a good device for developers.

Another notable enhancement is the 8-megapixel camera. The previous 5th generation iPod Touch had a 5-megapixel camera at the back. The front camera remains much the same as the previous iPod with a 1.2 megapixel resolution.
Apple's Vice President of iPod Marketing stated: "IPod touch gives customers around the world access to Apple Music, the App Store and iOS, the world's most advanced mobile operating system, starting at just $199. With big advancements like the A8 chip and the 8 megapixel iSight camera, customers can experience next-level game play, take even more beautiful photos and enjoy their favorite music, TV shows and movies."

At a time when a variety of alternative gadgets play music, it makes little sense for Apple to keep the  Touch as a dedicated media player.
The iPod's revamped camera makes it the new point-and-shoot, and with its enhanced processor it is also the new GameBoy. With more comparable hardware, now it's a decent budget alternative to the iPhone, especially if you have a more outdated iPhone model. Alternatively, it offers good access to Apple apps for those currently with an Android platform.

In addition, Apple also announced new color updates for all its iPods. Now the iPod Touch, Nano and Shuffle are available in silver, grey, red, gold, blue and pink. Aside from that, however, there are no notable hardware or software updates for the iPod Nano and Shuffle.

The new enhancements will certainly give the iPod Touch a boost. Apple has not confirmed a specific launch date for the new iPod. However, the RRP for the 16 GB model is $199. The 128 GB model is retailing at $399. Below are some further specifications for the iPod Touch.
#News
IPod Touch Specifications
Processor
: 1.1 Ghz A8 with 64-bit architecture
Platform
: iOS 8.4
Display
: 4 inches 1,136 × 640
RAM
: 1 GB
Storage:
16, 32, 64 and 128 GB
Camera:
8 megapixel back camera and 1.2 megapixel front camera
Video Recording
: 1080p HD video recording
Supported Audio Formats
: AAC, HE-AAC, MP3, MP3 VBR, Audible , Apple Lossless, AIFF, and WAV