Rafael Nadal's updated ranking situation for 2017 Rogers Cup and Cincinnati
Results poured in on Wednesday from Montreal and a lot of them had ranking implications.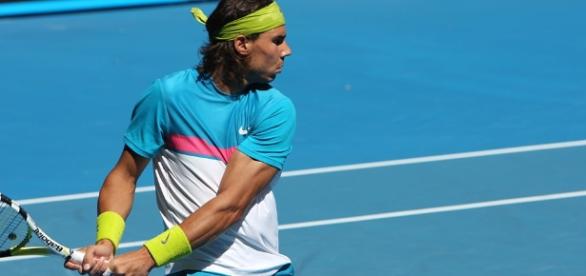 The news was almost all good for tennis fans that want to see #Rafael Nadal get back to the No. 1 spot in the world. Early on Wednesday, Scottish-player Andy Murray, the current World No. 1, announced that he would not be contesting the Cincinnati draw. That takes Murray out of the picture for the top ranking on tour for the time being. Later on in the day Nadal defeated Borna Coric in the second round of the 2017 #Rogers Cup. In terms of high seeds near Nadal going out, a lot of results went the Spaniard's way. As things are shaping up, Nadal is starting to look like a huge candidate to reclaim top spot.
The semifinals beckon for the Spaniard
It has been well reported that Nadal would need to make the semifinals of the Canadian Open this week to clinch top spot.
There is no other victory condition for him: if he makes the final four then he will be No. 1 on Monday regardless of what the other players do. Nadal is now into the round of sixteen in Montreal.
Looking ahead he will face upstart Canadian Denis Shapovalov in the next round on Thursday. The 18-year old defeated Juan Martin del Potro in an upset in Montreal. Arguably, that did Nadal a favor as he was probably more prone to an upset against del Potro than the teenaged Canadian. Accordingly, the situation appears to be that Nadal has a big bite on the quarterfinals as it is hard to rate Shapovalov as having anything but a slim chance of defeating Nadal. Should the Spaniard in fact beat the youngster then it would put the World No. 1 ranking on his racket come Friday in Montreal.
As for the prospective quarterfinal, it's a matter of conjecture at this point who Nadal will face.
However, practically everything went his way in terms of the reputed players near him in the draw going out. Besides del Potro, Milos Raonic suffered a second-round upset to Adrian Mannarino. David Goffin was also in Nadal's quarter but the Belgium's problems continued. He has not really been effective since suffering an injury slipping on tarp at the French Open.
Nadal has a nice path
To get to the semifinals Nadal has to survive Shapovalov and then either Hyeon Chung or Mannarino. If you were to pick a quarterfinalist to face Nadal at this point, it would be the latter player. Mannarino is a French veteran that has come on strong in the last little while with a Wimbledon round-of-sixteen result to show for it. He's certainly not as proven as many other players in the draw, but he looks like he could be the last guardian for Murray surviving another week at the top. Between Nadal advancing, Raonic going out, del Potro going out, Goffin going out, and Murray pulling out of Cincinnati all news for Nadal was very favorable on Wednesday. The only bad news was that Roger Federer stayed alive in the Montreal but then the Swiss Maestro can't block Nadal from the semifinals because they are in opposing sections of the draw. #world no 1