NBA trade rumors: blockbuster deal between the Wizards and Clippers
Blake Griffin to team up with All-Star John Wall in the nation's capital?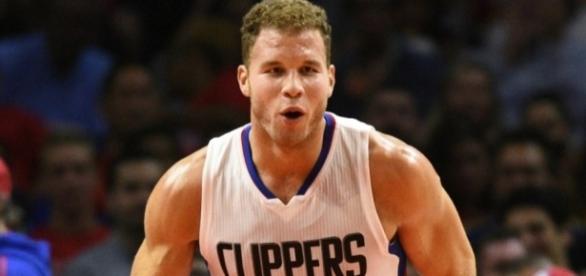 The Los Angeles Clippers have started this season with a very decent 22-11 record, which is currently good for fourth place in the hard fought NBA Western Conference. Despite the good start, the team's major issue has always been its health.
The end of 'Lob City'?
Chris Paul and JJ Redick are both nursing hamstring injuries, and star forward #Blake Griffin had an arthroscopic knee procedure and is scheduled to be out for a few more weeks. The interesting caveat to this is that all three players will be free agents this summer. Rumor has it that the Clippers could possibly be in rebuild mode after this season so they may begin the process of starting over now.
That means that Blake Griffin could possibly be on his way out. With the trade deadline and free agency approaching so quickly, now may be the time for the Clippers to make a major splash in the trade market.
Wizards to get John Wall some help
While Blake Griffin will have no shortage of suitors, the Washington Wizards have established themselves as the possible favorites to acquire his services. The Wizards are currently in tenth place in the NBA Eastern Conference and have really been a disappointment with their underwhelming performances. They definitely need to make some changes if they want to have any shot at making a playoff run this season. The Power Forward position has been an absolute disaster for Washington. Current starter Markieff Morris has not played well at all so far, and head coach Scott Brooks has already hinted that he may be better suited coming off the bench.
Point Guard John Wall has never had the opportunity to play with another All-Star, and a trade for Blake Griffin would certainly change all of that. With rumors circulating that Wall and shooting guard #Brad Beal don't get along, it could make sense for the team to move one of them, and it looks like Beal is the one out the door. The proposed trade would send Beal to the Clippers in exchange for Blake Griffin. This scenario would benefit both teams because the Wizards would be able to unload Beal's hefty multi-year contract, and the Clippers would be able to start their rebuild with a budding young star. Washington would probably only do this deal if they knew they could re-sign Griffin over the summer. Otherwise, he would just be a one year rental to help the Wizards make a playoff push. This is definitely a situation to keep an eye on as the deadline gets closer. #NBA Trade rumors