Taylor Swift has spoken about groping incident at trial
The singer took to the stand today and recalled the incident which allegedly took place in 2013.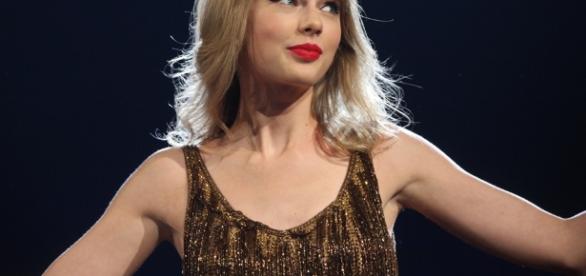 #Taylor Swift has taken the stand at the DJ David Mueller trial and spoken out about the alleged groping #Incident. Swift spoke in front of jurors, telling her version of events today, August 10. The star claims that David Mueller sexually assaulted her during a meet-and-greet before a performance in June 2013. Mueller has denied the claims, saying they are false accusations and that Swift has effectively ruined his career. He is suing Swift as a result and is looking for up to $3 million in damages.
Taylor Swift takes the stand during DJ David Mueller trial
27-year-old Swift recounted the incident in the courtroom and explained what happened afterward.
According to US Weekly, the star said that Mueller caught her bare backside while a photo was being taken. She added that the action was not done quickly and said it was a "very long grab". Swift revealed that she tried to get away from Mueller as she was "visibly uncomfortable", but the DJ allegedly did not let go straight away. She stressed that he physically and deliberately groped her under her clothing.
Speaking about her emotions after the incident, Swift likened it to her personality being turned off. However, the star continued with the meet-and-greet and her show. During her testimony, Mueller's attorney questioned why she didn't take some time to herself immediately after. Swift responded by saying she wanted to give fans the experience they were expecting. The singer added she informed her body guard about the incident and Mueller was removed from the premises.
After the alleged groping, Swift contacted Mueller's workplace, 98.5 KYGO, and told them what had happened. Subsequently, he was fired. Taking the stand on Wednesday, August 9, Mueller claims he only came into physical contact with Swift's rib cage. He said it is important for him to "clear his name", as he would like to work in radio again and clearing his name is the only way this would ever be possible.
Taylor's mother, Andrea Swift, defended her daughter
Andrea Swift, Taylor's mother, described the shock and disbelief she and her daughter felt after the incident when she took the stand at the trial yesterday. US Weekly reports she told the court she was concerned about Taylor's welfare and she did not want the incident to have an impact on her daughter's career. The incident was not reported to police at the time. Andrea claims this is because they wanted to keep the matter private and they had never been in a situation like that before. However, she stressed that they also wanted Mueller to face the consequences of his actions. #Meet And Greet