Anna Faris and Chris Pratt quit after 8 years of marriage
The actors shocked the general public when they posted joint statements of their legal separation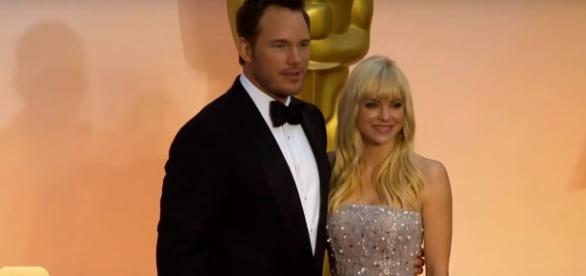 One of the Hollywood couples who was loved and adored by their fans, #Anna Faris and #Chris Pratt are now legally separated after eight long years of marriage. A joint statement was posted by the ex-couple on Faris' Instagram and Pratt's Facebook page, announcing to the general public that they are legally separating. That despite all their efforts, the day has come that they call it quit. "We tried hard for a long time, and we're really disappointed", the couple stated.
On the same statement, the ex-couple shared about their love for child Jack, who will turn five this month. And for the sake of their beloved son, they want this separation as private as possible as they moved on living their separate lives forward.
Jack was born in August 2012, three years after they got married. He was born nine weeks premature and lived for a month in the ICU.
Together, the ex-couple also included in their statement that they still have that love for each other and that they will always remember those times being together and continue to have the deepest respect for one another.
What happened before the separation?
The actors Anna Faris and Chris Pratt grew up 20 minutes away from each other but they didn't know one another until they met in 2007 on the set of Take Me Home Tonight. They became friends and Pratt was with Faris in her painful moments after her divorce with first husband Ben Indra.
A year after, they announced their engagement and had their wedding in Bali, Indonesia in July 2009. They live a happy family life together with their little boy Jack Pratt.
But the pressure and inherent challenges as a public-figured couple did not exempt the actors, even after showing and proving to the public their deepest love for each another.
Before this separation was publicly announced, a source tells PEOPLE that often, Faris seemed unhappy while Pratt was away doing his job as an actor and that the separation was often hard for her to bear.
According to Daily Mail, on December last year, Faris opened up about her relationship with husband Pratt. In an interview with Isla Fisher in one of her Unqualified podcast episode, the actress shared that "We grappled with a lot of ideas as being a public couple". Faris also explained that their relationship was tested about a year ago because of rumors in a tabloid about Pratt being unfaithful.
Even though Faris knew that her husband is committed to their family and that the rumors weren't true, these thoughts did not prevent her from feeling insecure. '"It made me feel incredibly insecure", she said.
Booming Careers
Even before they got married, the actors had promising careers in showbiz.
It was stated in one of Daily Mail articles that it's been suggested that partially, the split is due to the busy schedule in work. While Faris was left in LA, Pratt spent more time away shooting his movies.
Anna Faris was active in theatre in her young age and after graduating college, she relocated to LA to pursue her passion in acting. Her first breakthrough came as Cindy Campbell in the Wayans Brothers' Scary Movie in 2000. After that, she appeared in various projects including The Hot Chick (2002), Waiting (2005), Just Friends (2005), My Super Ex-Girlfriend (2006), The House Bunny (2008) and much more in the following years. She receives praises and awards manifesting her success in acting.
Currently, the actress has CBS sitcom, Mom and Anna Faris is Unqualified, a free-form advice podcast. Her latest film involvement was being the voice of the principal character, Jailbreak, an animation released by Sony/Columbia Pictures.
On the other hand, ex-husband Pratt was known in his very successful films including the Guardians of the Galaxy as Star-Lord and The Lego Movie. He continued his leading man status in the 2015 and 2016 films, Jurassic World, The Magnificent Seven and Passengers. He repeated his role as Star-Lord in Guardian of the Galaxy Vol. 2 and will play the character again in Avengers: Infinity War and its untitled sequel. The actor also received awards and nominations for his great achievement in Filmography and was even tagged by Time as one of the 100 most influential people in the world on the annual Time 100 list in 2015. #Avengers Infinity War