A lookback at 'Your Lie in April'
It's been three long years, but the anime has still not lost its sheen.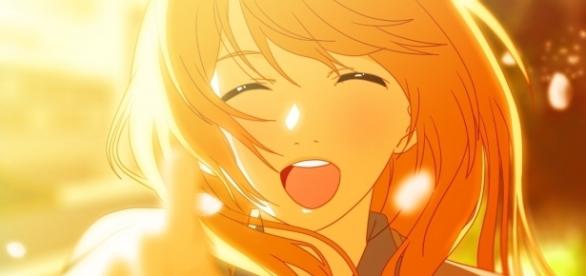 '#Your Lie in April' is one of those rare animes that can entice the audience with its simple, yet meaningful storyline. While some might consider it overrated, the show is popular for good reasons. For those unaware, "Your Lie in April" follows the story of a piano player named Arima Kousei who is haunted by the ghosts of his past. However, he suddenly stumbles upon the beautiful Kaori Miyazono, a mysterious violin player who slowly begins to put meaning back into his life. Here's a lookback at what made "Your Lie in April" a success.
Positively tackles mental health
Arima suffers from #psychological trauma wherein he cannot hear his own #Music whenever he plays the piano.
This issue stems from the many practices he had with his late mother and how she would always abuse him into doing his best. There is a lingering fear in his mind, which made him eventually stop pursuing his passion and career in music. Instead of explaining psychological trauma through mental stigma, "Your Lie in April" shows how these issues can truly affect a person's life. While Arima is gifted, he also struggles. It's a roadblock everyone faces in their life. Despite this, the show explains how he slowly manages to move on and accept his past before taking up his craft again.
The intricate romance
Much of the plot centers around Arima and Kaori's relationship with music and each other. The violinist eagerly pushes the pianist into playing again and even requests that he become her accompanist during performances.
It's quite clear that Arima is in love with her, yet he can't find it in his heart to tell her as he believes she's already romantically involved with one of his best friends. Despite this, Kaori always seems to prioritize Arima over everyone else. In line with this, the show later explains that her motives are actually tied into the show's title.
Amazing OST
Behind the emotional scenes is the show's breathtaking music that has been composed by Masaru Yokoyama. Since the anime has heavy musical themes, it's only fitting that the OST is nothing short but a work of art. While simplistic, the music of "Your Lie in April" manages to convey strong messages like loneliness, hope, youth, and love which all link back to Arima Kousei's emotions. It's because of the soundtrack that we can truly understand how the cast thinks and behaves beyond its seemingly simple plot.
What are your memories of "Your Lie in April"? Let us know in the comments below.