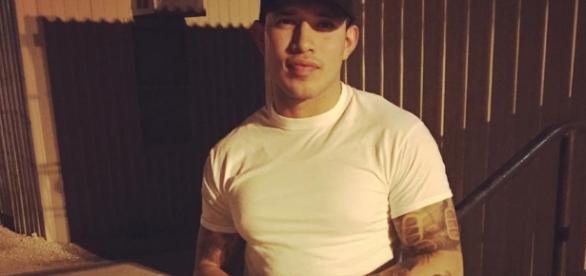 It has been a long few weeks for Javi Marroquin. First he learned his ex-wife, #Kailyn Lowry was expecting her third child. It has been reported that he knew prior to her confirmation but his reactions still show his hurt. Once the announcement was made, he commented on social media. There was no leak from Javi about Kailyn's pregnancy despite the accusations she has thrown at him.
Kailyn takes Javi to court
Javi Marroquin and Kailyn Lowry were back in court last week. It was interesting to see because their divorce and custody of their son, Lincoln had been handled. When news broke that Lowry had filed for a protection from abuse order, "Teen Mom 2" fans were floored.
Marroquin has never been physical with her on camera and while they have gotten into some pretty vicious verbal matches, calling it abuse would be pushing it a little bit. Javi did sign the agreement without admitting that any abuse happened, which just allowed the judge to sign it without there being a huge investigation into the claims made by Kailyn.
According to All About the Tea, Javi Marroquin is speaking out to thank fans for their support. The "Teen Mom 2" community has been jumping on board to support him after watching how awful Kailyn Lowry has been to him this season. Marroquin was deployed when they decided to divorce and things were brutal when he returned home. Neither one could be civil to one another and there were several awkward moments between the two. He has been active on social media and has thrown some serious shade at his ex-wife.
No contact for one year
The protection from abuse order has indicated that Javi Marroquin cannot contact Kailyn Lowry for one year. There is a clause that allows the two to communicate on behalf of their son, but nothing else. If he crosses the line he will risk going to jail. Javi maintains his innocence that he did not abuse Kailyn at all. He alleges she did this over text messages but she is saying that that is not the case. Whatever sparked this extreme measure will come to light, it is just a matter of when. #TeenMom2 #Reality TV