'The Case of: JonBenet Ramsey' fingers Burke Ramsey as murderer over pineapple jealousy
Ignoring DNA, garrote evidence, JonBenet Ramsey doc says 9 y/o Burke Ramsey killed sister in pineapple fight, John Ramsey, Patsy Ramsey cover-up.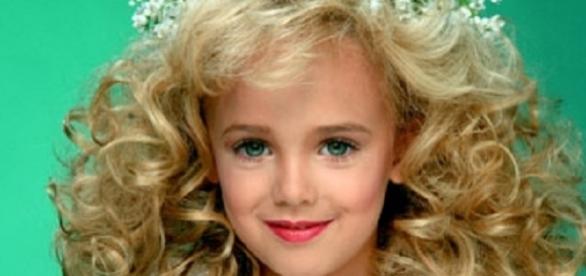 On the heels of Burke Ramsey's exoneration in interviews with Dr. Phil, a new documentary "The Case of: #JonBenet Ramsey" fingers 9-year-old brother Burke as the murderer of the child pageant star. This isn't the first time Burke Ramsey has been suspected but this docu's suggestion of motive may be the most absurd. Despite DNA, garrote, and evidence to the contrary, filmmakers conclude that Burke Ramsey killed his sister in a pineapple fight. Their basis for this hypothesis is the mysterious bowl of pineapple and glass of milk found in the Ramsey home. But are these findings a mystery and do they provide irrefutable evidence in the sensational Boulder, Colorado beauty queen's murder? 
How is pineapple mysterious evidence?
Because Boulder police decided it was. Since the JonBenet Ramsey murder on Christmas Day, 1996, one bit of "evidence" investigators said baffled them was pineapple and milk found on the table and in the child's stomach.
In anticipation of the 20th anniversary of JonBenet's murder, Burke gave his first-ever interview to Dr. Phil. Burke said that he liked pineapple, may have eaten it the night she died, but doesn't remember. In lost interrogation tapes, the child Burke was asked if mom Patsy Ramsey gave them bedtime snacks and if so, what? Burke listed fruit including pineapple. Mom was known as a fastidious housekeeper who wouldn't leave food out.  Dad John Ramsey says JonBenet went right to bed and didn't eat. On that, investigators hung an epic cover-up. 
Burke Ramsey killed JonBenet in pineapple-fueled frenzy?
Boulder police favored any member of the Ramsey family as suspects, but their pet theory and one they jealously guarded was a conspiracy where Burke beat JonBenet to death. DNA evidence cleared Burke, Patsy and John.
Experts said Burke wasn't strong enough to kill JonBenet and couldn't make a garrote if he even knew what one was. Despite this Boulder cops clung to Burke as the murderer. Investigators twisted evidence to look like his parents covered it up, invented the kidnapping, made up an intruder theory, doctored evidence and shielded their son. Boulder police "leaked" information that Burke had been "violent" with JonBenet. He explained that he had once accidentally hit his sister with a golf club on the upswing. Folks also distrusted Burke's smile. From that "The Case of: JonBenet Ramsey" built a monster with a terrible temper,  jealous over Christmas presents or enraged at JonBenet's stealing pineapple. This could be true, but what could also be true is that an intruder fed her pineapple, drugged her, and framed the family. Or, that she woke hungry and had a snack, or that she and Burke snuck a snack together. Does a nervous smile and love of pineapple a murderer make? #BurkeRamsey #Crime