Trump doubtful over Robert Mueller's neutrality
The US president,Trump is facing severe allegations for obstruction of justice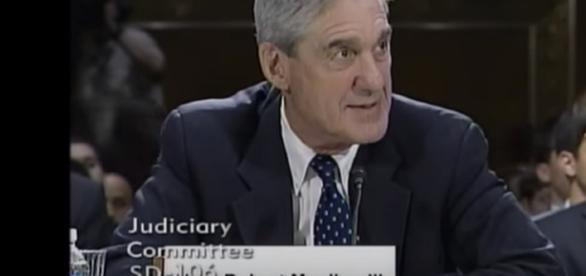 In a recent interview given to the Fox News Channel, U.S. President Mr. Donald #trump raised his questions of doubt over #Robert Mueller's neutrality. Mueller has been investigating Russian interference in last year's U.S .elections that elected Mr. Trump as the U.S. President replacing Barrack Obama. Mr. Trump seems to thinks that Mr. Mueller might be biased due to his closeness with James Comey and that might impact his investigation.
Comey was sacked from his position as FBI chief on 9th May this year. After Comey was fired, Mueller was appointed the special council by the justice department to investigate the alleged Russian influence.
What is the Russia trouble and how it is bothering Mr. Trump?
As per U.S. media reports, Mr. Mueller is probing evidence and is investigating to see if Mr. Trump obstructed justice when he fired Comey. The Russian probe started back when Michael Flynn, a former national security adviser was sacked in February this year, after being unable to justify his contacts with Sergei Kislyak, the Russian Ambassador to Washington. Last month, Comey confirmed to the Senate that he has faced a lot of pressure the Trump administration to close the inquiry to Flynn's firing.
Mueller is playing a key role inspecting the possibilities of the probable collusion of Mr. Trump and his campaign with Russia. Mueller's team is investigating to find the truth behind the allegation that the Russian internet hackers manipulated the U.S.
electoral system and helped Mr. Trump win the election. Trump and his team have faced serious allegations over Russian involvement during the election procedure since he became U.S. president.
What Mr. Trump has to say all about it?
In the interview, Mr. Trump firmly denied all the allegations and accusations against him and termed them "ridiculous". When asked whether he wants Mueller to step down from the inquiry, he said that his department views the Comey and Mueller relationship as "bothersome". However, last week a White House spokesperson clearly stated that even though Mr. Trump has the authority to sack Mr. Mueller he has no intention of doing so.
So far, President Mr. Trump and his administration have been tight-lipped about Mueller's dismissal. The speculations are high but no official announcements have been made so far. Despite expressing his doubts over Mr. Mueller, Mr. Trump showed courtesy during the interview by calling him "an honorable man". Now it to be hoped that the rest of the investigation can be concluded in an honorable manner. To do otherwise, would raise even further questions over Mr. Trump's integrity and that might affect his popularity even more. #Obstruction Of Justice