Why most of us will probably be cheering for the Falcons in the Super Bowl.
The Dirtybirds are looked upon as historic underdogs to a team that keeps hogging championship glory.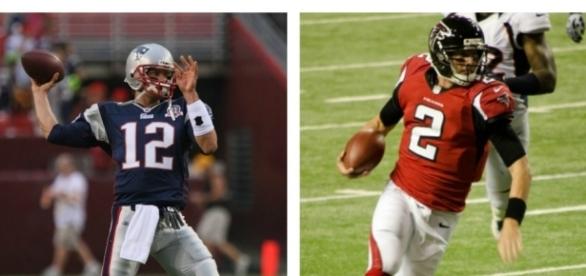 America is getting ready for one of its favorite past times: the Super Bowl! All over the country, people are discussing who they will be rooting for while munching on nachos and drinking beer with friends on Sunday. Do we really need a study or a poll to guess who most of us are going to be rooting for?
Who would have guessed the Falcons would make it?
It may come as a shocker for a lot of sports fans that we'd see the Atlanta Falcons in the Super Bowl this year. The Dirtybirds haven't made it to the big game since losing to the Denver Broncos in Super Bowl 32. They haven't really been a team most of us have been paying attention to since then.
This season is the first winning season Atlanta has had since 2012. While they've made the playoffs several times, they haven't quite made it to the Super Bowl in a while.
Well, it comes as no shocker that the Brady Bunch got there again.
While the #Falcons haven't garnered a lot of attention in a while, their opponents in this year's Super Bowl have gotten plenty of attention. Out of the last 13 Super Bowls, 12 of them have either featured Tom Brady, Peyton Manning, or Ben Roethlisberger. Manning retired earlier this year and Roethlisberger's team was defeated in the playoffs. That just leaves Tom Brady leading his #Patriots to become the first team in the history of the National Football League to appear in 9 Super Bowls.
Haven't the Patriots been there enough times?
A lot of people who live outside the extreme northeast are probably saying the Patriots have been to enough Super Bowls.
Not that anybody should be complaining; after all, the Pats have earned their position. They play great and have set all kinds of records other than just Super Bowl appearances. History-making names such as Tom Brady and Rob Gronkowski have taken the New England Patriots from being a team most of us didn't even know existed to standing atop NFL history. But of course, they're breaking records set by other teams.
Will Brady defy the rest of us?
The Dallas Cowboys were the first team to make it to eight Super Bowls. The Pittsburgh Steelers were the second team to accomplish that. The Patriots are breaking their records. I can certainly say as a lifelong Denver Broncos fan that I'm a little annoyed that the Pats are going to a ninth Super Bowl just after my team became the fourth in history to make it to the most Super Bowls any team has ever been to. This might be the reason so many of us are going to be cheering on a team we never thought we would ever cheer for. After all, for a guy like me it would be great if the Patriots lost a fifth Super Bowl since my Broncos wouldn't be the only team in NFL history to have that title. From most of us outside the extreme northeast, go Falcons! #Superbowl