Indigenous self-determination threatened: Trump's political regime and indigenous rights
Donald Trump, the Republican majority in Congress, and Trump's future Supreme Court appointment are serious threats to indigenous rights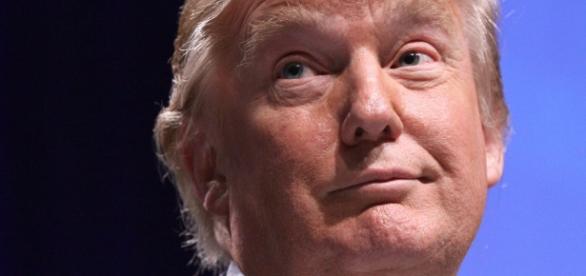 Continuously free and independent indigenous peoples and nations of the Fourth World continue to Stand with Standing Rock against the Dakota Access pipeline. Tragically, under a black, Democratic US President Oceti Sakowin (Sioux Nation) patriots continue to suffer egregious human rights abuses with no action taken by the executive on their behalf. Why? Establishment Democrats are pockets deep in bed with the fossil fuel industry. One shudders to think, therefore, how the water protectors will fair under Donald Trump and his #Climate Change denier regime.
Indigenous nations assert treaty rights
There has been a lot of talk about the United Nations Declaration on the Rights of Indigenous Peoples, and a lot of talk about indigenous treaty rights in the US in relation to the abuses by Dakota Access LLC. By asserting treaty their treaty rights, indigenous peoples are asserting the fundamental nature of the relationship between indigenous nations and the US as one of political equals. Thus far, no official agent of the US has responded. Why? The US does not want to reveal to the world the racism and religious bigotry of domestic US Indian law and policy. Trump's administration will undoubtedly use these racist laws and policies to their advantage.
The racism of domestic US Indian law and policy
The US has crafted disgusting legal fictions such as "the Doctrine of Discovery" that presumably allows any "discovering Christian sovereign" to invade another non-Christian people's territory and take it from them by brute force. In addition, the US claims it has the right to unilaterally diminish the political status of indigenous nations from total political independence to one of "domestic dependence." Other disgraceful examples of domestic US laws include the common law notion of Congressional "plenary power" over indigenous nations within the claimed territorial boundaries of the US, and the notion of "unilateral treaty abrogation." "Plenary" means that Congress claims to have "absolute" control over indigenous nations, and "unilateral treaty abrogation" means that the US claims the right to violate any treaty it has made with an indigenous nation. Remember that this racism, which is still binding US law, has come from the courts.
Trump's court of the conquerers
The fact that #Donald Trump now has the authority to name the next Supreme Court justice is potentially disastrous for indigenous peoples' human rights. The US federal court system is properly characterized as the "courts of the conquerer." In other words, it has always been a stacked deck against indigenous rights. None of the above mentioned racist common law legal fictions exist in the US Constitution, and none had any previous precedent in US common law. As the late Supreme Court Justice Antonin Scalia reportedly said, when it comes to Indian Law the US courts are "just making it up." As if this were not bad enough, Trump's new regime includes a cavalry of Climate Change deniers deeply invested in the fossil fuel industry.
Indigenous nations remain united against Trump's proposed policies
Trump's election means Republican control of the White House, Congress, and the Supreme Court. Many worry about Trump's potential abrogation of international treaties on Climate Change, failing to realize that treaty abrogation begins with US abrogation of indigenous treaties. Trump's sensitivity to criticism has led to his pledge to strengthen libel laws. What this means for the First Amendment rights of indigenous water protectors bravely opposing the Dakota Access pipeline remains to be seen. Oceti Sakowin (Sioux Nation) patriots, water protectors, and their allies remain ever vigilant in light of the disastrous results of the 2016 Election. Fortunately, massive protests to Trump's election, with activists carrying signs that read "love trumps hate," means that the water protectors have millions of potential allies who will continue to Stand with Standing Rock. #Election 2016