Donald Trump purging transition team of Chris Christie allies
Will a Donald Trump presidency be one of revenge as many have already warned?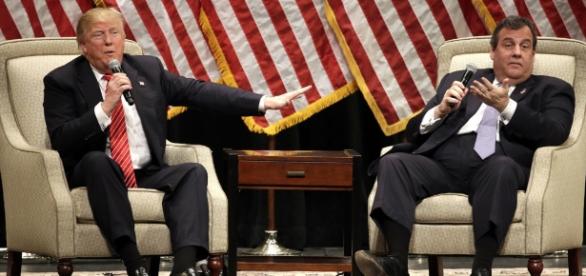 Say what he will, but president-elect #Donald Trump seems to be ridding potential cabinet members who have ties to New Jersey Governor Chris Christie. According to close sources, son-in-law Jared Kushner is at the center of it all. Kushner's dad Charles Kushner is an ultra-rich real estate developer who spent time in lock-up thanks to then New Jersey prosecutor Chris Christie. In 2004, Charles Kushner was convicted for tax evasion, making illegal campaign contributions, and witness tampering. He even went as far as entrapping his brother-in-law with a prostitute, paying $10,000 for the get-even scheme and showing the video to his sister who happened to be a government witness at the time.
Many people are wondering why Trump is practically bending over backwards to keep his son-in-law Jared, who is the owner of the "New York Observer," in the thick of things. It should get interesting since Trump has a love-hate relationship with the media and Kushner watched the media play out his father's case with unflattering articles. Jared Kushner paid $10 million for the paper which is religiously read by the business, cultural and political elite. So, is revenge a dish best served cold? And, with Trump's disdain for most media outlets, will Kushner have control? If so, who is next?
A house divided cannot stand
What is Donald Trump's favorite Bible verse again? Oh yes, the one about "an eye for an eye." The very one in which Jesus renounced in the New Testament.
On Tuesday evening, former Republican Representative Mike Rogers confirmed on "CNN" that he and several allies of Chris Christie were asked to leave Trump's transition team. As you might recall, Christie formerly chaired the team. Rogers also mentioned there was confusion among team members largely due to inexperience. Naturally, Trump tweets that everything is coming together swimmingly but others beg to differ. Rogers pointed out that those in Trump's politically inept inner circle wanted to go in a different direction, confirming rumors of infighting.
The White House is not 'The Apprentice'
Despite many on the team not having any experience, Mike Rogers did express optimism. However, the clock is ticking. Government agencies are waiting for Trump to fill the 4,000 positions in the "plum book." Trump cannot continue with this "you're fired" approach for long. Maybe it is growing pains and not more signs of Teflon Don's woeful misunderstanding of the job at hand. A word of caution. While anything, or anyone, with a Teflon coating may withstand extreme heat, others will be exposed to and damaged by the emitted toxic particles. #News #Buzz