1 suspect dead, 10 sent to hospital in Ohio State Univeristy shooting
Tragedy struck Columbus, Ohio as 10 people were sent to the hospital by the actions of what was thought to be two suspects.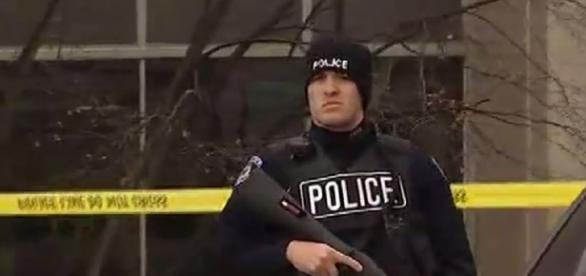 Run. Hide. Fight. That is the message that #ohio state university Emergency Management wanted to get out to OSU students this morning just before 10:00am. OSU Emergency Management tweeted out the message: Buckeye Alert: "Active Shooter on campus. Run Hide Fight. Watts Hall. 19th and College." Students and faculty hid in fear as unknown assailants attacked their campus with what has been reported as a gun and a large knife.
It was originally reported that a car had rammed into Watts Hall where the Department of Material Science and Engineering is located. It was said that this happened at 9:40am. Just after this two men got out of the vehicle carrying the weapons mentioned above.
Buckeye Alert: Active Shooter on campus. Run Hide Fight. Watts Hall. 19th and College.

— OSU Emergency Mngmnt (@OSU_EMFP) November 28, 2016
OSU is a gun free zone
OSU is yet another in the long line of gun free zones in which innocent people get killed by guns. The death of one suspect won't stop these shootings from occurring. Encouraging American citizens to responsibly purchase a gun and to learn how to use it properly and safely may well have a positive impact on this nation in the form of less needless, senseless loss of innocent life.
Despite Ohio's concealed carry law, students are not allowed to carry guns on campus. Several other gun free zones were the target of mass shooters recently as well, including Umpqua Community College in Oregon where ten people where shot and killed and the UCLA campus where two people were senselessly murdered.
Ohio's gun laws
In Ohio there are no permits needed to open carry rifles, shotguns or handguns, and concealed carry is available with the ownership of a concealed carry permit. Buyers at gun shows are not required to go through a background check and they can buy as many weapons as they desire.
It seems that in a place such as this, where guns are readily available for just about everyone who wants one, that it would be a good idea to allow college students to carry on campus. It is states like this that need to open up their campuses to carrying weapons because they are more at risk to be the target of a shooter or shooters, just like what happened at OSU on the 28th. #gun-free zone #Gun-Control