US army general David Haight lived a double life more like a Dr Jekyll and Hyde
The army general carried on a secret love life with his girl and was a member of swap clubs while he projected image of a family man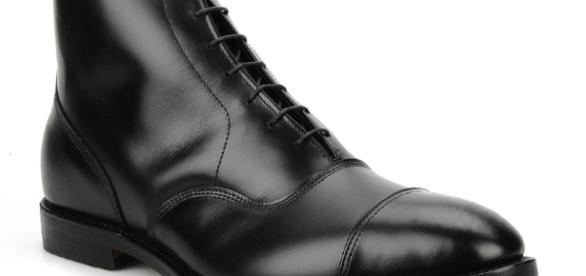 General David Haight is a decorated soldier. He was also a man who had held plum appointments and was highly thought of as a professional soldier. In short, he was thought of as an example of the best of the US #military. The general presented the façade of a happily married man with 4 children who also had 2 grandchildren, yet was involved in an extramarital affair. Haight held an important command post in the American Euro command.Details of the general's affair is available on the 26 August issue of the army newspaper Stars and Stripes.
The double life
Haight, however, lived a double life more akin to the life of the hero in the famous novel Dr. Jekyll and Hyde. About,11 years back while in Iraq as a Lt Colonel, he had met Jennifer Armstrong, a government official through an email.They had a meeting and hit off together.
The general began a relationship that in all circumstances would be frowned upon.
The relationship transcended continents and countries. The general was discreet and at the same time showed he was proud of his family. He led a double life. The general and his love were not satisfied with a mundane relationship and began to look around for some more spice. Both joined swingers and swap clubs. While in the USA, they went to clubs in Baltimore, near the army War College. In these clubs, they picked up different partners.The couple also promoted sex parties at their home. It is a surprise how a senior officer of the US army allowed himself to be compromised. He could be open to blackmail. One can't be sure that such a thing didn't happen as Russian intelligence always keeps a tab on such activities.
The general led a double life and many times spent time at the residence of the lady. However, the army takes cognitions of anonymous complaints and there was a complaint against Haight. An investigation by the Inspector general revealed the truth. The general was confronted and all he could do was apologize with a request that the privacy of his family is respected.
Aftermath
The lady was interviewed and she claimed she had given her best years to the general. In fact, the entire tale looks like Hamlet's tragedy where all including the army are losers. The lady claimed that the general had promised her a  life together after he left the army. The general's army career is over and a board will decide the rank for which he will draw a pension after he is retired. It's a sad tale. He can't be proud of his activities.One feels sorry for the wife of Haight who stated that she had stood by her husband during his career and 15 transfers of residence. #Family Guy