Racist Glasses: viral YouTube video shows how Trump voters view the world
What we all look like to Donald Trump, and to those who vote for this xenophobic Republican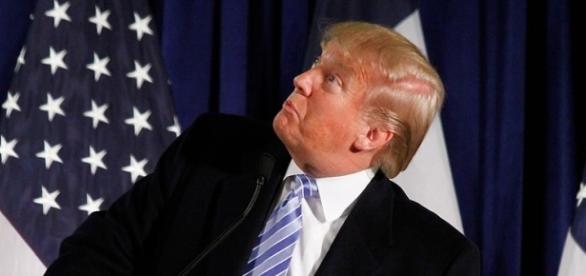 #Donald Trump is a racist. This is a known fact. The bigoted, prejudiced and intolerant Trump has spewed his hateful rhetoric and bloated pomposity against just about every minority group there is, lashing out at every marginalized corner of society – but seemingly gathering twice as many voters as he loses. It's not just campaign opportunism; Trump's racism is an ingrained component of his haughty persona.
I'm not a racist, Trump insists
Trump regularly rolls out the line to interviewers that he's "the least racist person that you've ever encountered." But his actions – and not just over his 2015 / 2016 campaign push – firmly contradict that claim.
In fact, Trump's discriminatory business dealings trace all the way back to the early 1970s, when the Department of Justice litigated against Trump Management Corporation for refusing to rent apartments to black tenants. The DOJ investigation was thorough – they even sent in black "testers" to inquire about rentals. They were told nothing was available, but when the white applicant was sent in, suddenly they had their choice of units.
A former building superintendent told the New York Times that he was instructed to code any applicant by an African American with the letter "C" – standing for "colored" – and to push through only "Jews and executives" that wanted a place to live.
There is a long history of racism between the 1970s and now. One simply needs to Google Donald Trump and Racism to see various published timelines.
Tongue-in-cheek video has tens of millions of views
Perhaps that's why this viral video is so telling. It's a good laugh, but the video, developed by Rudy Mancuso and released on the Other 98% Facebook page, shows what we all must look like to Donald Trump and those who firmly back his discriminatory political platform.
Two guys and a girl become gay, yuppie Starbuck drinkers. A pair of black dudes morph into gun-toting, ski-mask wearing gangstas with Mr. T-like gold chains. One of them is even carving into half a watermelon for goodness sakes. An Indian man becomes a goat-herding Imam. You get the picture.
Trump's racist comments
To Trump, all Mexicans are "rapists" who "bring crime and drugs" to the US. All Muslims need to be registered and deported. Trump pushed for Gonzalo Curiel — the judge sitting over the Trump University lawsuit — to recuse himself because he has Latino heritage. The deceitful Trump barely can bring himself to condemn white supremacists and neo-Nazi groups. He keeps calling Sen. Elizabeth Warren "Pocahontas" because she has Cherokee ancestors.
And in a recent black-outreach speech gone horribly wrong, Trump rolled out: "You're living in poverty, your schools are no good, you have no jobs," so "what the h**l do you have to lose" by voting for him?
How about our dignity? #Immigration #YouTube