The International community has turned their backs Syrian refuges who face starvation
As mucany as 30,000 Jordan's Syrian refugee children are unclaimed by the world and are seeking compassion.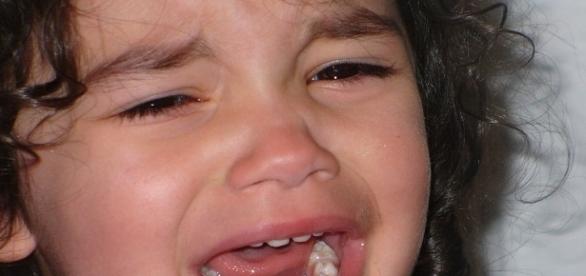 The International Community must get a firm grip on the starvation prevailing at Jordan's border. The world must roll back its steps from uncaring acts to compassionate ones. More than 70,000 Syrian refugees inclusive of 30,000 children are at the mercy of starvation, as Amman's authorities have failed to provide the Syrian refugees with life-saving care or basic utilities. So far, no efforts have been made to rehabilitate the displaced Syrian refugees caught up in the limbo at the Jordanian border. The area at the Jordanian border, known as the "Berm" has been declared as a no go area for the humanitarian aid agencies.
The scarcity of safe drinking water has exposed children to life-threatening diseases.  
The Berm is sweltering with no water.
Half of the refugees consist of children and they are confronted with diseases like malnutrition, diarrhea, and skin diseases. The pregnant women are suffering from acute negligence regarding medical care facilities. In the deserted area of  Berm, gangs operate and they subject the Syrian refugees to dangerous abuses as the refugees are vulnerable. Jordan has abandoned the refugees and their voices go unheard and global NGO's, like the World Food Program has been trying to work out a solution to the problem for a long time, but to no avail. The humanitarian aid agencies have also been raising their concerns for a very long time, but their efforts have not yielded any fruit. The refugees who fled from Syria are under compulsion to go back to Syria again, but the ISIL, the Al-Qaeda and the Daesh terror groups still possess certain territories in Syria..
The Doctors Without Borders.
Doctors Without Borders is the medical charity working tirelessly for the war-torn Syrian refugees and has held the international community responsible for not concentrating on this burning issue. Earlier, the said charity warned the world that the existing crisis will assume an alarming proportion in times to come if timely redressal is ignored. The charity treated more than 1300 malnourished children. Jordan is not her only place to neglect the Syrian refugees , but the countries, like Turkey and Lebanon also closed down their borders. Turkey closed down its border for as much as one and a half years. The Turkish government sprayed bullets at the asylum seekers when they were in a bid to cross the border, compelled by hard conditions.
Jordan overcrowded.
Jordan is already overcrowded with the Syrian refugees as well as with the Iraqi refugees and has denied more influx of refugees following ISIL's attack. The attack resulted in the closure of Jordan's border as the Jordanian government declared it the porous one.
As per the Syrian Network for Human Rights, the Syrian war has never been restricted to the ground only but it has spread its tentacles to the prisons also. In prison indescribable torture is being inflicted on  Syrian prisoners who are arrested arbitrarily and no Justice is in sight in future as either. #Middle East #World Politics #Terrorism