Five reasons why you do not have enough money
Money is not the greatest objective in life; It won`t buy you happiness.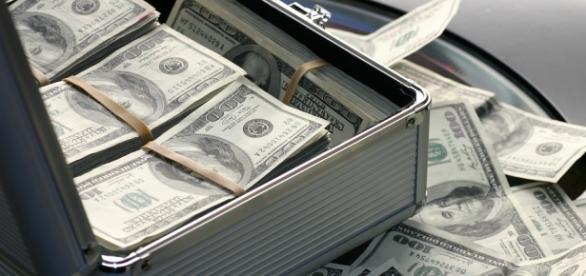 I understand how it is to be broke, and worse than having no money I understand the frustration that comes with expecting a small monthly salary. Approximately two hundred and fifty million citizens in the developed nations are barely making enough cash to sustain themselves. I am not referring to individuals on food stamps or jobless. I am talking about individuals earning an average salary ranging $48,000 to $68,000 per year. Regarding that, approximately 75% of the entire American nation is living from one paycheck to another.
No cash for savings.
In 2013, an individual earning $63,000 before tax had to spend an estimate of $49,000 to $51,000 on food, entertainment, transportation, insurance, housing, childcare, healthcare, and other expenditure.
Subtract 20% of taxes out of that equation and you have no cash left over for investments or savings. You are expressing financial shortages because you natured and adopted poor money issues. 
Financial indifference.
Most People have become disinterested in their income and have abandoned efforts to look at it. The simple logic is that you can`t acquire money if you do not give it attention. Admit your current financial status and start paying attention to your finances. Acting as if there is no money problem does not solve the issue; instead, it makes it harmful. My spouse and I meet every week to discuss money matters despite the differences in our financial earnings.
Living with mommy.
If you expect to generate more income, it`s high time to relocate to a place where there are better financial opportunities.
However, most Americans still live within a few miles of their mother's homes with the intention to save more money. Unfortunately, you are missing several possibilities. My financial status did not shift until I gathered enough courage to move away from my hometown.
Nine-to-five bitching.
Most people complain about nine-to-five job programs, yet I dedicate 95 hours every week to my job. If you are not committing your time to your job and think only about how to move ahead, you are not learning. The simple secret is that all financially successful people dedicate most of their time to being successful at what they do.    
Economic illiteracy.
Most people are either economically illiterate or semi-literate. Most millennials are graduating out of colleges even without understanding basic economic concepts. The economy is simply management of resources or household commands. Management entails taking control to succeed in overcoming obstacles. To manage or control your personal economy involves you designing your finances by playing antipathy in the market sector.
Prerogative issues.
The resistance to handle the duties nobody else is interested in is why people do not generate enough money. The prerogative challenge is not only limited to low-income earners, but it overlaps all the way to higher income earners. Everyone is willing to become the manager, the director, CEO, the writer well, guess what? Somebody has to administer the marketing.
Admit your problems.
If your financial situation disturbs you, you must be free to admit it. The first technique to any solution is to acknowledge you have a problem but are willing to work on it. The second technique is to stop blaming others, and moreover to depend on others to seek solutions. Consult where necessary, shifts your attention to income rather than savings. Be willing to handle any duty to boost your current financial position and to uplift you to a stable position. 
Money is not the greatest imperative object. It won`t buy you happiness. But neither of those facts makes it right for you not to have money to take care of your loved ones and build the life you want.